Canterbury Festival Film in the Nave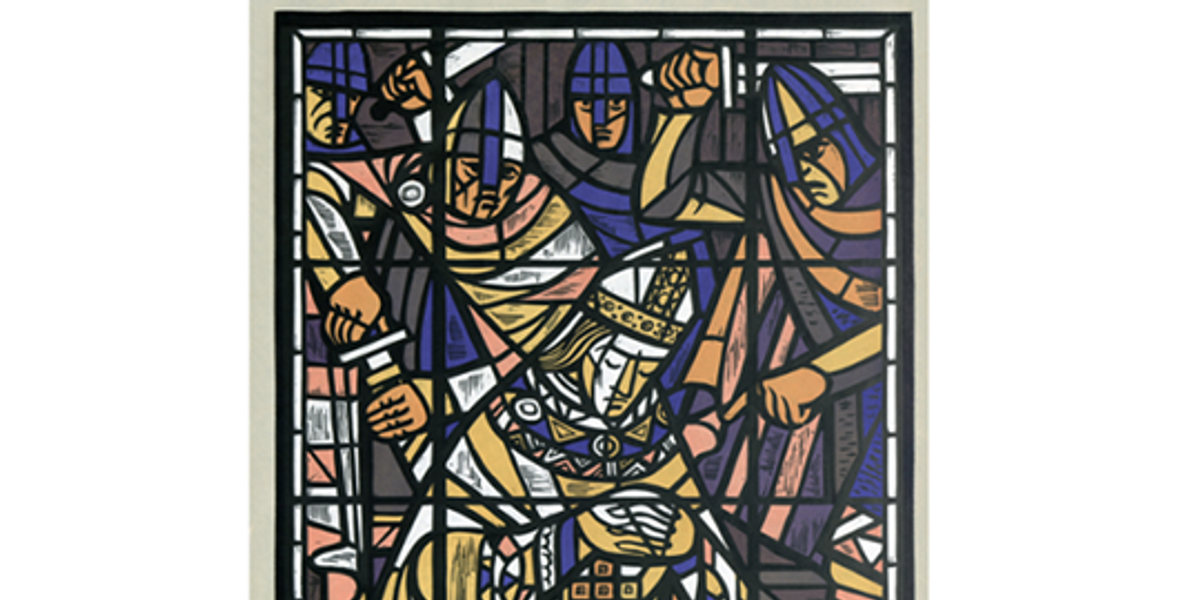 Canterbury on Film.
1st performance.
Message from Canterbury (1944) George Hoellering
Murder in the Cathedral (1951) George Hoellering
Eighty years ago T.S. Eliot's Murder in the Cathedral received its world premiere performance as part of the Canterbury Festival – an initiative which came from the then Dean, George Bell, and the Friends of the Cathedral. How fitting therefore, that in partnership with the British Film Institute, this year's Festival hosts a screening of Murder in the Cathedral, offering audiences the unique opportunity to experience a re-mastered classic film in the location where the dark deeds of its plot took place in 1170?
This is an opportunity to hear T.S. Eliot as the voice of the Fourth Tempter and to see Leo (Rumpole) McKern as the Third Knight. Thomas Becket is played by John Groser but the star of the evening remains Canterbury Cathedral itself.
Preceding Murder will be a short documentary Message from Canterbury made in the midst of World War II. This 20 minute work shows beautiful historic footage of Canterbury's streets, surrounding countryside and citizens. Archbishop Temple's sermon still resonates powerfully today.
A huge screen and individual headphones for each member of the audience will make this a technical premiere in the Cathedral's Nave.
Altogether an unmissable event for historians, lovers of classic drama, cinema and the story of Canterbury.
Tickets from Festival Website www.canterburyfestival.co.uk or Festival Box Office 01227787787