Caring for church plate training day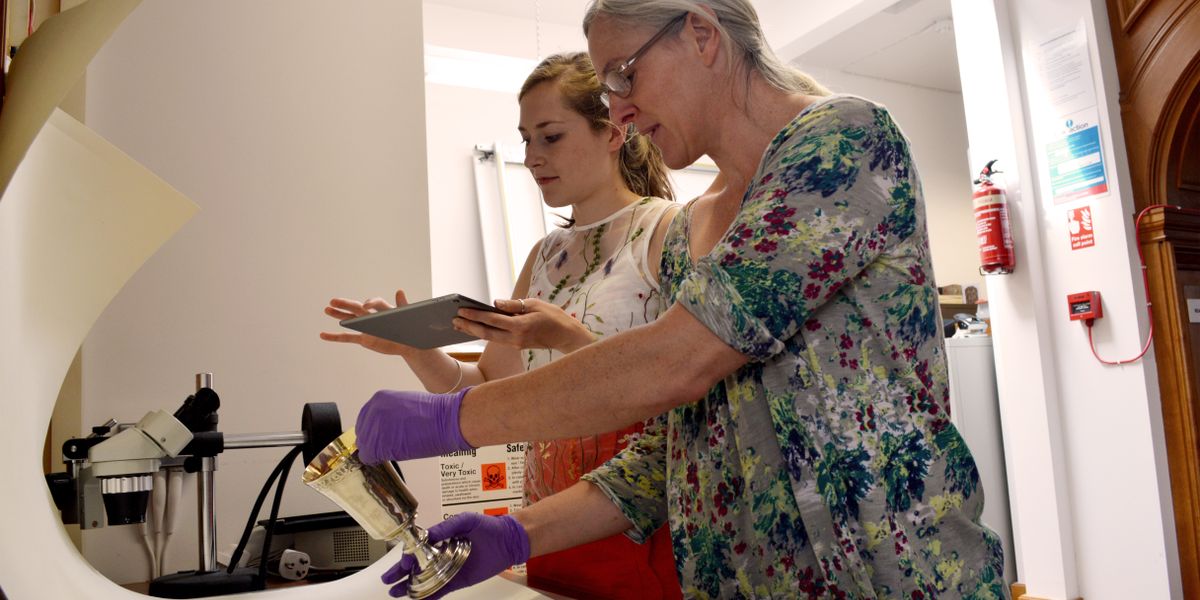 The dos and don'ts of caring for centuries-old church plate are being offered in a free one-day training session at Canterbury Cathedral on Friday 29 September.
The Cathedral's Conservation Department is putting on the course, particularly aimed at those who have the task of looking after church objects made of silver and other metals.
The Cathedral's own conservators will be advising on cleaning techniques and on spotting damage and corrosion, while international silver expert Dr Timothy Schroder, will be providing a detailed guide on the history of English church plate.
Cathedral Collections Manager Sarah Turner explained: "We have not run a course like this before and we are delighted that Tim is coming to offer his expertise and support to those looking after church plate. The afternoon session will be very much about object handling and will be more of an informal discussion for all of those joining us."
To register for the course which is being held in the Cathedral Archives between 10.00 and 16.00 please fill in the booking form here.