Canterbury Festival Talk – Patricia Davies and Jean Argles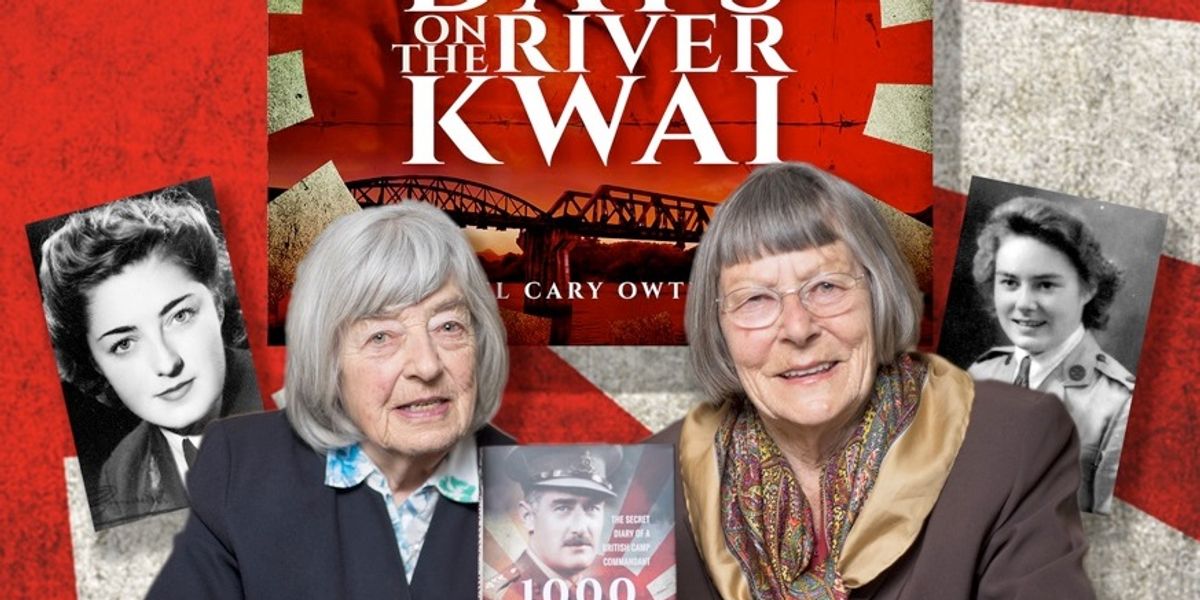 Patricia Davies and Jean Argles
In conversation
Two remarkable sisters, now in their nineties, recall their father Colonel Owtram and his fascinating secret war diary – published this spring – kept hidden while British Camp Commandant of a Japanese POW camp.
Patricia (now 94), a former BBC producer, and her sister Jean (92), who were both involved in codebreaking during the war, are joined by historian Simon Robinson, who interviews them about their memories of the war, their father's experiences at the hands of the Japanese, and his efforts to protect the POWs in his charge.
Approx duration: 1 hour
Refreshments: the Cathedral Lodge bar will be open 30 minutes prior to the Talk
Books will be on sale at the Lodge, supplied by the Canterbury Christ Church University Bookshop.