Canterbury Choral Society: J.S. Bach Mass in B minor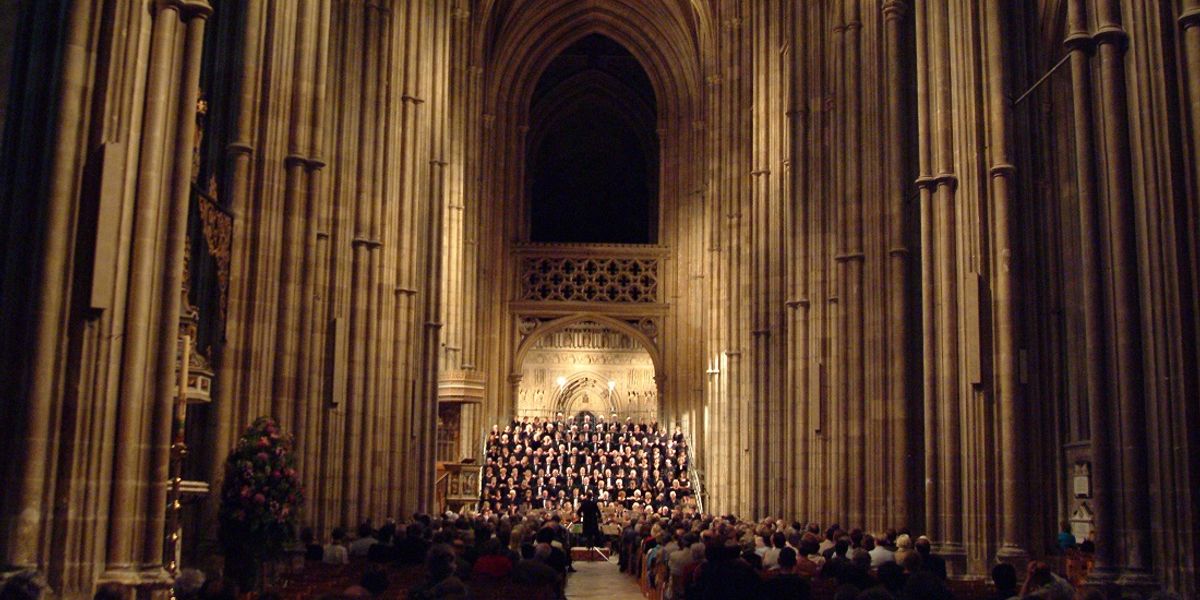 London Handel Orchestra
Richard Cooke Conductor
Miriam Allan Soprano
David Allsopp Counter-Tenor
Nicholas Madden Tenor
Tristan Hambleton Bass
Bach's Mass in B minor is generally regarded as one of the high points of Western music, indeed by some as its pinnacle, yet most of it consists of recycled movements taken from earlier cantatas. An aspect of Bach's genius was his ability to transform music written for one purpose into something so perfect in its new setting that the listener finds it difficult to believe that it could have been written for anything else.
For choirs it provides a special challenge with its technical demands, and yet the superbly-crafted writing takes us all on a voyage which inspires throughout. Relatively little of the work is in B minor; D major is rather more prominent – the key for trumpets and splendour which Bach provides in glorious and climactic abundance, standing out in dramatic contrast with the intense pathos of other sections. Canterbury Choral Society will perform Bach's Mass in B minor with an outstanding team of soloists, together with the London Handel Orchestra.
Tickets can be booked on The Canterbury Festival website.
Sponsored by
Share