Canterbury Charters and the Cult of Thomas Becket: 1150-1300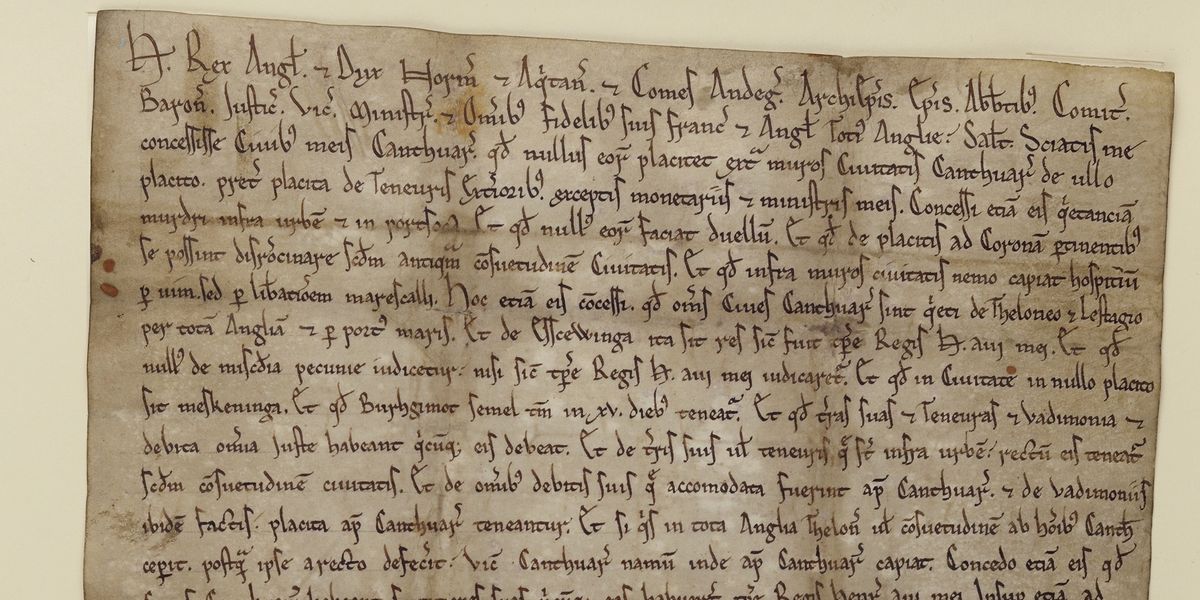 William Urry Lecture for the Canterbury Historical Society. Lecture by Canterbury Cathedral's Head of Archives, Cressida Williams, and Mary Berg held in the Newton Lecture Theatre at Canterbury Christ Church University.
Free to Canterbury Historical and Archaeological Society members; £3 for non-members. No need to book.
This event is part of our 2020 commemorations, marking the dual anniversaries of Becket's murder 850 years ago and the translation of his body from a tomb in the Crypt to a magnificent shrine in the Trinity Chapel 800 years ago.
Becket2020 is a programme of events developed by partners from across the UK to commemorate the remarkable life and death of Thomas Becket. View all events here.
Share