Saturday, 10 December 2022, 19.00
Canterbury Choral Society Family Carols
Tickets £11, £7 Children (ages 3-16)

Christmas Classics for all the family! Celebrate and join in with some old favourites, and hear some traditional carols alongside a few less familiar.
The programme will feature the successful CCS Youth Choir and carols for all, including Once in Royal David's City, Away in a Manger and O Little Town of Bethlehem.
This is an uplifting event and a perfect start to Christmas.
Canterbury Choral Society Canterbury Choral Society Youth Choir Festival Brass Ensemble Richard Cooke, conductor
NB: This concert is not suitable for children under 2 years old.
Sponsored by Pharon Independent Financial Advisers
This event is organised, managed and delivered by Canterbury Choral Society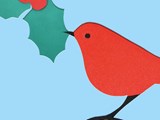 There seems to have been an error while submitting your feedback
Thank you for submitting your feedback
Add your feedback