Friday 29 December, 17:30-18:30
Memorial Service for the Martyrdom of St Thomas
853 years after his murder in the Cathedral, we recall the story of Archbishop Thomas Becket, reflecting on martyrdom then and now.
The preacher will be Rt Revd Dr Guli Francis-Dehqani, Bishop of Chelmsford. Born in Iran, Bishop Guli was just 13 when, in the wake of the Iranian Revolution, she and her family were forced to leave the country following an assassination attempt on her parents, and the murder of her older brother, Bahram, by Iranian government agents in 1980. Bahram is one of the martyrs remembered in the Cathedral's Book of Modern Day Martyrs in our Corona Chapel.
Bishop Guli has served as Bishop of Chelmsford since April 2021, and prior to that served as the first Bishop of Loughborough in the Diocese of Leicester. In January 2021, Bishop Guli was also appointed as the lead Bishop for Housing for the Church of England and she has served as a member of the Lords Spiritual in the House of Lords since November 2021. Bishop Guli is currently Vice-President of the Conference of European Churches, Vice Chair of the Board of the Church Army, and a contributor to BBC Radio 4s Thought for the Day. She is also the author of 'Cries for a Lost Homeland: Reflections on Jesus' sayings from the cross'.
If you or a member of your party require additional arrangements to attend the service - such as a wheelchair space, space for an assistance animal, please contact our Events Office on [email protected]. All requests must be received at least four working days before the service date.
Please note, there is no onsite parking for any of our Christmas services or events.
You can find local car parks, including park & ride and free disabled parking, here: Find somewhere to park | Canterbury City Council.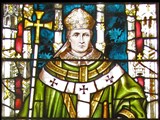 There seems to have been an error while submitting your feedback
Thank you for submitting your feedback
Add your feedback