NEW Cathedral Tours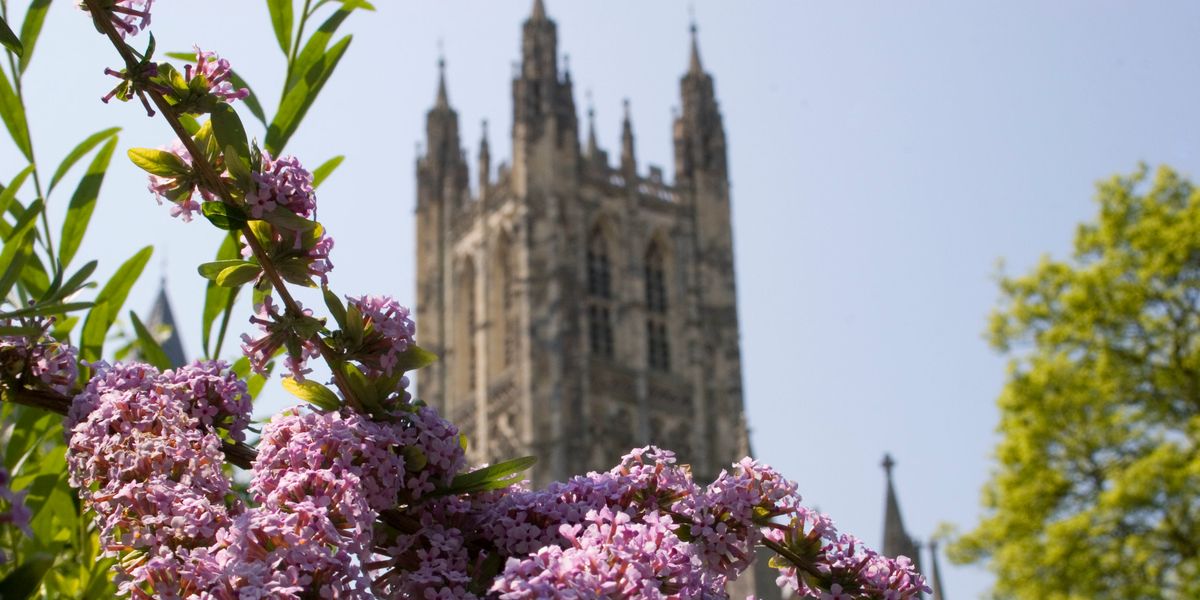 Discover the precincts, gardens, and history of Canterbury Cathedral with our new tours. Each tour costs £5 per person and can be booked in the Nave.
Please note, numbers are strictly limited. We are a working church so there may be occasions when these tours will not be available.
Cathedral Tour – The Inside Story
Discover the history of Canterbury Cathedral, from the re-establishment of Christianity in England in 597, to the murder of Thomas Becket, which made Canterbury one of the most important pilgrimage sites in the medieval world.
Marvel at the soaring architecture, effigies of Henry IV and the Black Prince, and explore the beauty of the medieval stained glass.
11.00 & 14.00, Monday- Saturday
The tour takes 75 minutes and is mostly inside.
The Precincts Tour
From the time of Ethelbert & Bertha to our current Queen and the many stories in between.
Uncover the Cathedral story from a different perspective.  Discover how the Cathedral survived targeted bombing by the Luftwaffe and the day it turned red. Hear the haunting tale of Ellen Bean, and learn why the Cathedral Crypt is above ground and how the feet of Stephen Langton, a major influencer of Magna Carta, now rest out in the cold.
You can also take a look at the work of our modern day masons as they battle to conserve and repair this remarkable medieval building.
12.00, Monday, Wednesday, Friday
The tour takes 60 minutes and is entirely outside.
Monks, Maladies and Gardens
What was life like for the Benedictine monks that lived within these precinct walls?
Join us as we travel through some of our public gardens and discover how these spaces, created over centuries, are still used and tended by our gardening team today.
Open spaces have always been an important part of Canterbury Cathedral, indeed Archive documents record a garden here 1000 years ago and today these places are still as relevant. On this tour you will also discover the significance of a medieval herb garden, the diagnosis and treatments for medieval diseases, and how the planets and the zodiac influenced parts of the body.
12.00, Tuesday, Thursday, Saturday
The tour takes 60 minutes and is entirely outside.
Share