Opening Times & Entry Charges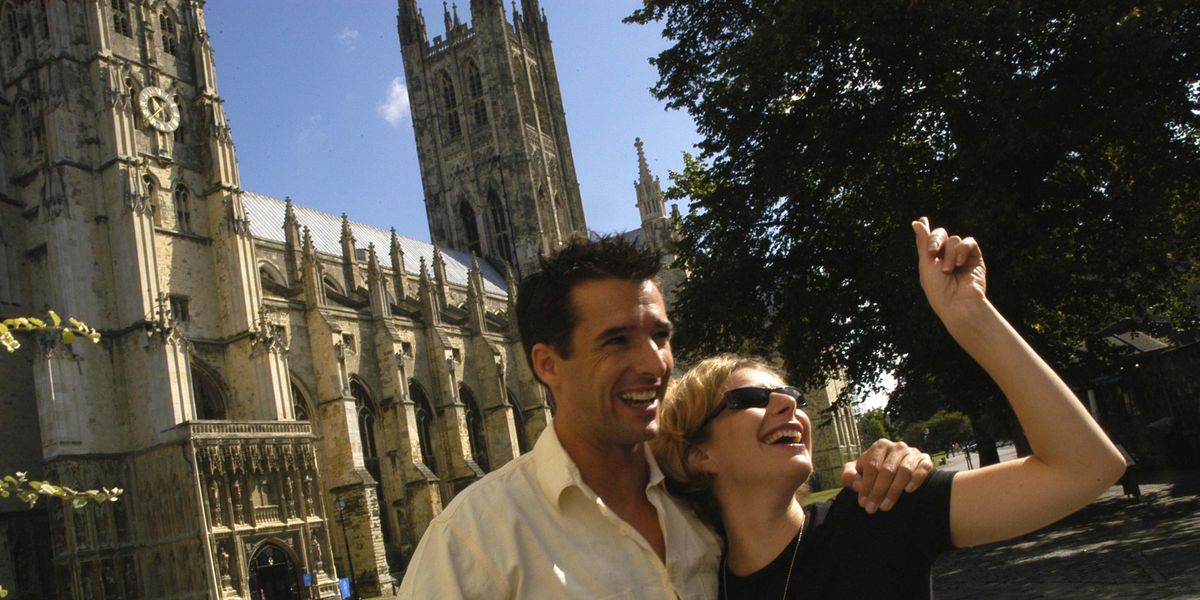 Search Terms: prices, price, charges, charge, visiting, visit, opening, times, hours, open, cost, how much, entry, public entry, public opening
The Cathedral is very much part of the local community. It is used regularly for local, regional and/or national services and events. Therefore, the Cathedral or parts of it may at times be closed for general visiting.  Please always check the upcoming closures or contact the Visits Office before visiting for up-to-date opening times.
If you are interested in attending a Cathedral event, please visit the What's On pages.
General Visiting Times
Weekdays & Saturdays

Summer (start of British Summer Time)
09:00 – 17:30*
Winter
09:00 – 17:00*
The Crypt
10:00 – 17:30 / 17.00

*

Sundays

Summer (start of British Summer Time)
 09:00 – 16.30*   

**

Winter
 10:00 – 16:30*   

**
*Last entry 1/2 hour prior to closing times.  
Please note the Quire closes in preparation for Evensong on Monday-Friday at 16.30 hrs and on Saturday and Sunday at 14.30 hrs.
** On (most) Sundays, the Nave, Martyrdom, Crypt, Chapter House and grounds remain open during Evensong from 14.15 until 17.00 hrs (last entry 16.30 hrs).  Before visiting, always check 'Upcoming Closures'  for visitor restrictions.
Entry Charges
There is a charge to enter the Precincts (grounds) and the Cathedral during the above opening times, unless you are attending a service or have a Precincts Pass (see below). Students, studying full-time at local universities (Christ Church University, University of Kent and the University for the Creative Arts) enjoy free entry with their student ID.
It costs approx. £18,000 per day to ensure the Cathedral is a safe as well as beautiful place to visit and worship in, and, although representing only one third of our annual needs, visitor income is our most important source of income. We thank you for your contribution.
These prices are valid until March 31 2020. Please note that from April 1 2020 our prices will be increasing. The full price list will be published shortly.
| | |
| --- | --- |
| Adults | £12.50 |
| Students (full-time, 18-24 yrs) | £10.50 |
| Children (6 to 18 yrs – 5 yrs and under free) | £8.50 |
| Family ticket (2 adults, up to 3 children) | £33.00 |
| Family ticket (1 adult, 2 children) | £23.00 |
We offer concessionary rates for pre-booked groups of more than 10 people. Please visit our Groups page.
Enjoy 12 Months Free Entry
UK tax payers may 'Gift Aid' their entrance fee which means that we can claim back 25% income tax. Your Gift Aid till ticket will then allow you free entry for 12 months. If you are not a UK tax payer, or do not wish to Gift Aid the entrance fee, you can still enjoy 12 months free entry. Ask staff at the entrance gate for an 'Annual Ticket' form which will need to be validated when you pay the entrance fee.
Precincts Pass
You may be eligible for free entry to the Precincts if you fall under any of the following categories:
Work in the old city of Canterbury
Live within 4 miles of Bell Harry tower
Member of the Cathedral Congregation
Cathedral Volunteer
Member of a(ny) church in the diocese (on the parish electoral roll or equivalent)
Resident within the Precincts
Please note passes are for the named person only, and pass holders may be asked at the gate for additional ID.
Download the Precincts Pass application form and Terms and Conditions.
Share