Educational Groups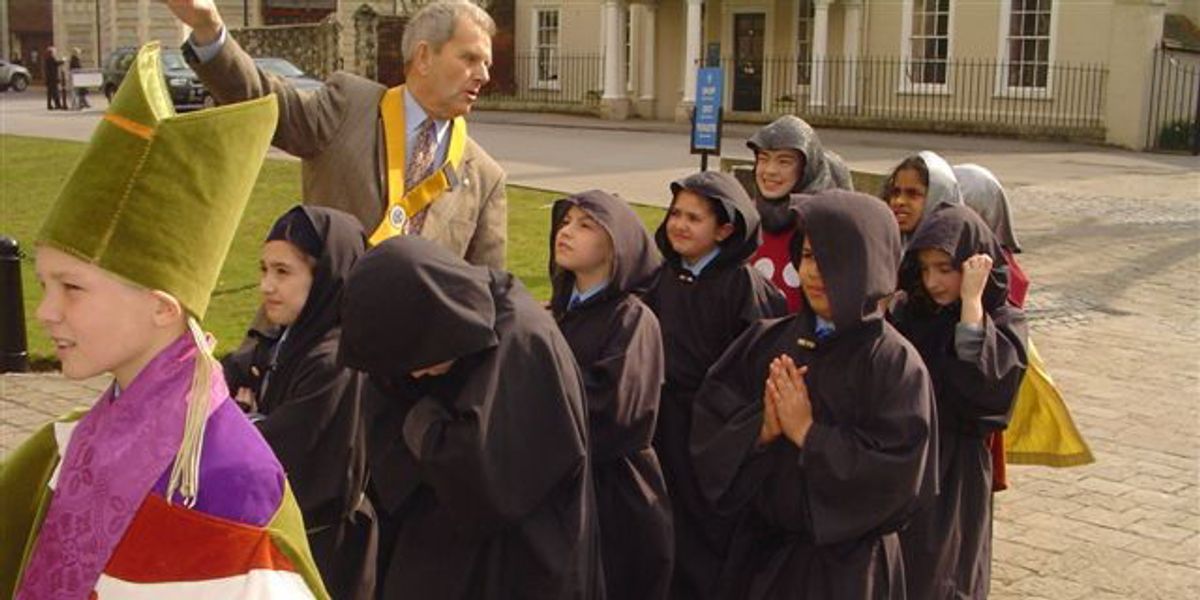 School Groups
Visits by primary/secondary schools with access to special facilities and resources for school groups are dealt with by the Schools Office. Visit our Learning page for more information.
Further Education
The Cathedral is a rich resource for students in subjects such as architecture, conservation, art, literature, music and of course religion. Many of our guides are retired teachers and university lecturers and of course our staff are specialists in their field. We offer lectures, special interest guided tours or 'behind the scenes' visits to conservation areas and the Cathedral Archives & Library. Tours and talks can be tailored to the study subject.
The Cathedral Archives and Library have wonderful resources dating back to the 8th century. Visit the Archives & Library pages to learn more.
Visits for university and other further educational groups are dealt with by the Visits Office.
Language Schools
The Cathedral has inspired poets and authors since medieval times, as most famously shown in Geoffrey Chaucer's Canterbury Tales.
Canterbury Cathedral is often described as England in stone, and, as such, is ideal for foreign students as they will learn about the Cathedral's rich history, as well as improve their language skills with our EFL questionnaire. We offer guided tours in 'slow English', audio tours and a film lasting approx. 15 minutes in our AV theatre.
Staff in the Visits Office will be pleased to advise on most suitable facilities.
Share