General Information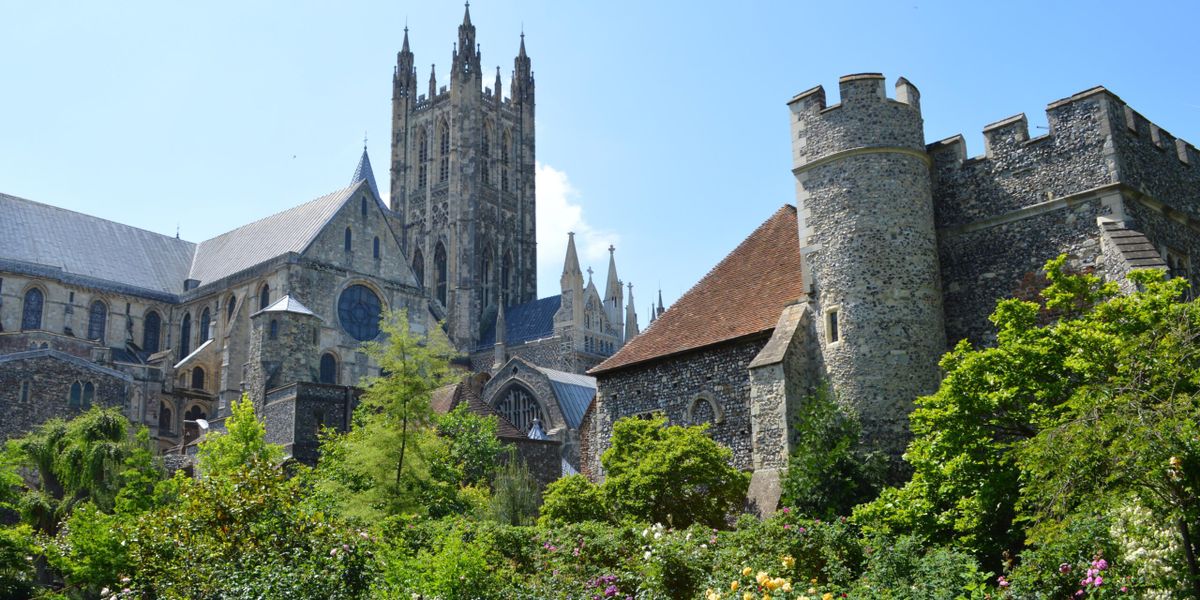 2022 - the perfect time to rediscover Canterbury Cathedral!
Get ready for a day out 1,400 years in the making! Kids Go Free until 31 October 2022 (T&Cs apply)
Book online Fast-track your visitor entry to the Cathedral
---
Pilgrims and visitors have made their way to Canterbury Cathedral since the Middle Ages. It remains one of the most visited places in the country, and, just as importantly, a working, living church and community. Visitors have always been made welcome in the ancient tradition of Benedictine hospitality. We continue this tradition, warmly inviting you to share with us the beauty of one of the great holy places of Christendom.
We are delighted to welcome congregations to worship within the Cathedral. Please see below for details of our in-person services.
Worship at Canterbury Cathedral
Regular Worship
| | |
| --- | --- |
| Daily Morning Prayer | 07.30 (Mon-Fri); 09.15 (Sat-Sun & Bank Holidays) |
| Daily Eucharist | 08.00 (On Sunday this is BCP Communion) |
| Lunchtime Eucharist | 12.30 (Wednesdays and Feast Days only) |
| Daily Choral Evensong* | 17.30 |
| Sunday Choral Eucharist* | 11.00 |
*Our Choral Services are livestreamed and available on our website and via YouTube. If you attend these services you may be seen on camera, and by attending these services you give your permission to appear in this way.
All are welcome and there is no charge to attend a service. See the daily list for the locations of the services.
---
Share