Vestments Demonstration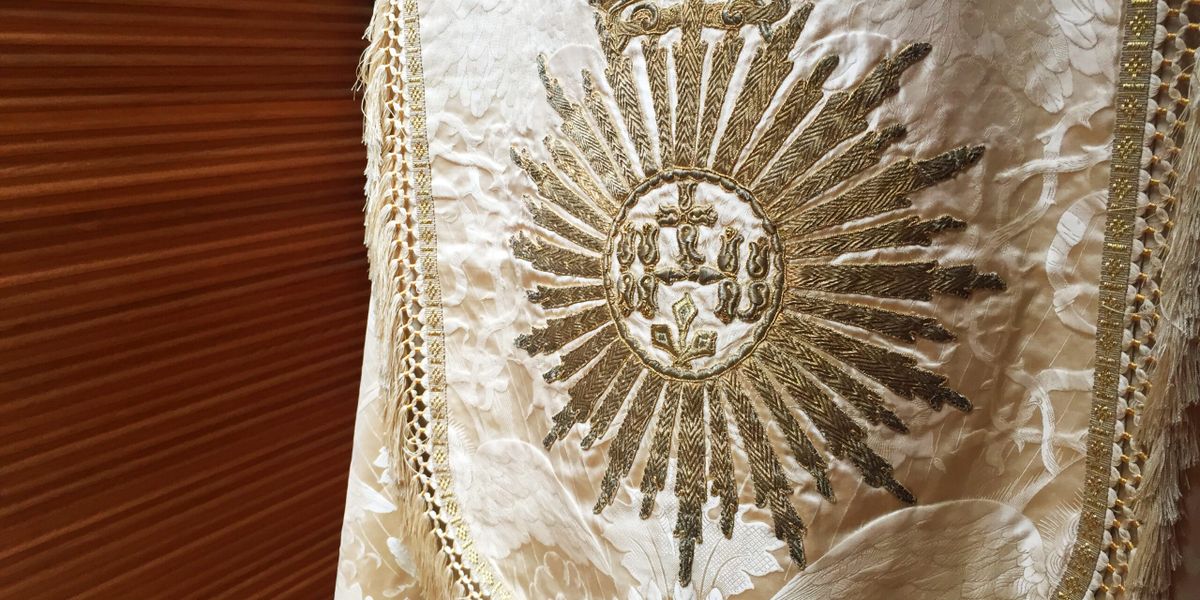 The Cathedral possesses fine Eucharistic vestments and copes, which are cared for by the Vesturer assisted by the sewing group of the Cathedral Guild (known as the 'Holy Stitchers'!).
Our vestments can be shown and explained by one of our Virgers. Demonstration lasts approx 45 minutes.
Price per person £10.00 Group size: 10-20 people. Minimum group charge applies. 
Share