Additional Options to Enhance Your Visit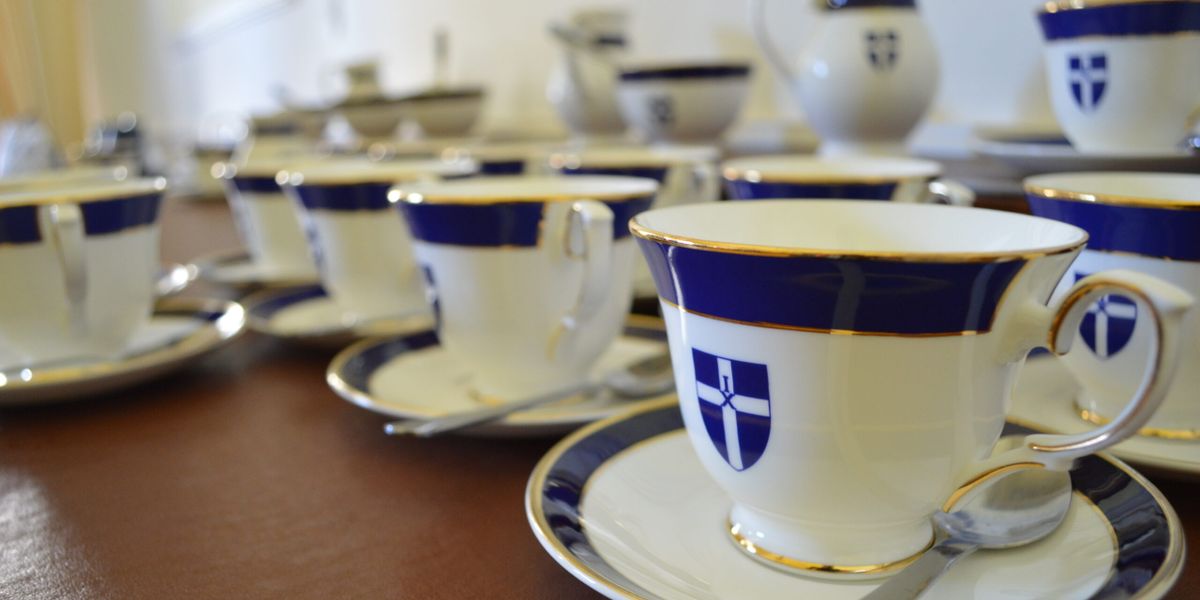 New! Group Catering Options
Why not add a sandwich lunch or tea and cake option to your group's visit? We can offer groups of 15-40 an informal catering option in our Welcome Centre, subject to availability. To enquire or to find out more please refer to our Catering Booking Form.
Audio Visual Presentation
Available in English, French, German and Dutch, our Cathedral film provides a wonderful introduction to life at the Cathedral and sets the scene before your group visit inside. If you would like to add a short film to your group's itinerary, we can include a screening in our AV Room.
Cost per person £1.50
Media Guides
Our media guides allow each member of your group to take their tour, their way. With enhanced content at every step, they enable you to delve deeper into the areas that interest you and gain insight from our Cathedral experts as they follow the guided audio tour.
Our media guides are available in English, French and German, subject to availability,
Our Media Guide handsets cost £5 per person and are available to book for your group. As stocks are limited we do advise pre-booking for groups to avoid disappointment. Media Guide handsets can also be hired individually on the day, subject to availability.
Guide Books
A wide range of guide books, including a 'walk round' guide book, are available from our Gift Shop.
Joint Tickets
Groups may benefit from special rates when combining a visit to the Cathedral with a visit to St Augustine's Abbey, originally created as a burial place for the Anglo-Saxon kings of Kent, and a key site in the rebirth of Christianity after the departure of the Romans. Contact the Visits Office for up-to-date information and rates.
Share