A Sustainable Future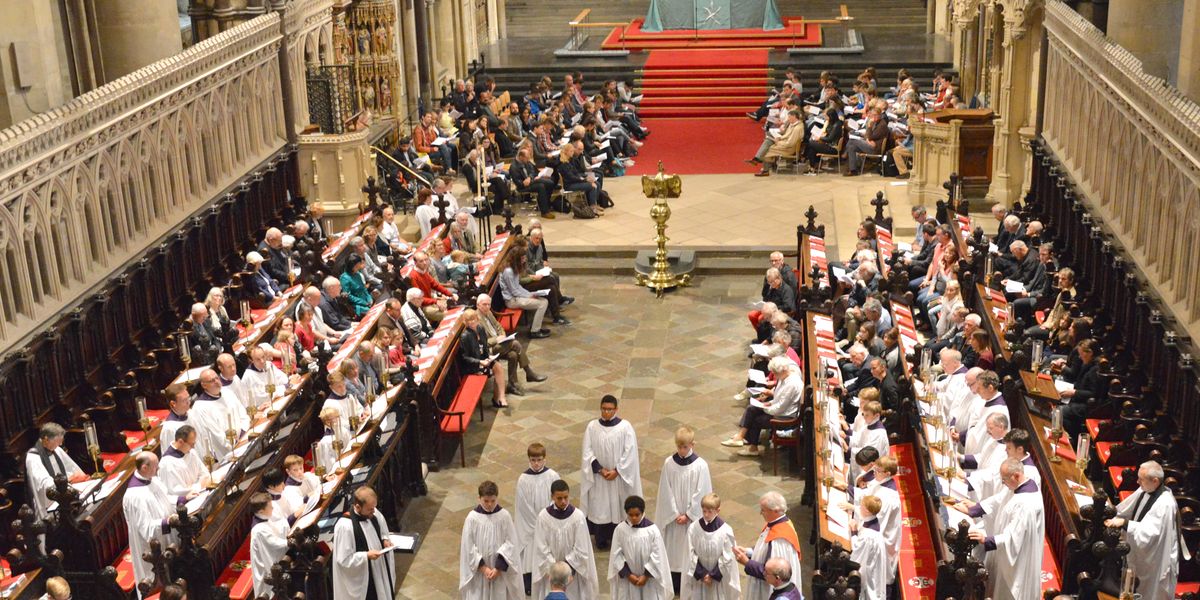 The Canterbury Voice will sustain the Cathedral's musical future. To continue celebrating centuries of sound, we need reliable funding to support both daily music and our future aspirations. Building dedicated endowed funds will ensure our choral traditions are not compromised. Being able to rely on regular returns (ROI: 4%) gives us the flexibility to develop innovative music programmes which will be accessible to all.
By acting now, the Cathedral becomes more resilient in this challenging economic climate, demonstrating our fiscal awareness and responsibilities.
Supporting our endowed funds marks an eternal tribute to the glory of music at Canterbury Cathedral. The Canterbury Voice offers fresh opportunities for incremental giving, family gifts, tax-efficient donations and legacy gifts.
The Canterbury Voice will build new funds in tandem with The Cathedral Organ Project, and continue far beyond the project's completion in 2020.
Your Voice: donations and pledged support of £25k will celebrate your chosen day of music in perpetuity
Girls' Choir: investing funds of £500k to develop our inspirational girls, meeting annual costs of £20k
Organ Scholar Fund: reintroducing this precious opportunity in perpetuity with invested funds of £250k
Organ Maintenance Fund: investing £500k to meet annual tuning and maintenance costs of £20k
To discuss your support, please contact Sarah Frankland, Chief Executive: sarah.frankland@canterburycathedraltrust.org / +44 (0) 1227 865 307
Share