How You Can Help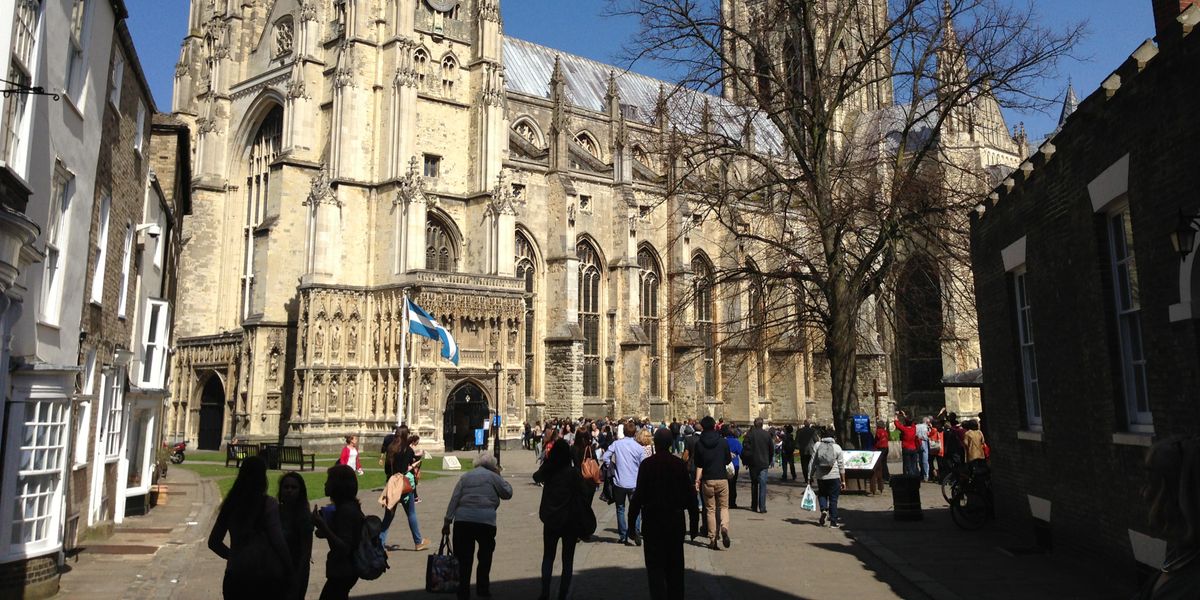 There are many simple ways you can give your support to Canterbury Cathedral. Donations and grants are vital to the Cathedral's future and your gift however large or small will make a difference.
Donations
Make a gift online through JustGiving. You can choose to support our music through
The Canterbury Voice
or make a donation to our general work.
Alternatively, you can download our Donation Form and return it to us at:
Canterbury Cathedral Trust
8 The Precincts
Canterbury
Kent
CT1 2EE
United Kingdom
You can also text your support to 70070:
CATH20 £5 to give £5 to support our work
PIPE10 £10 to give £10 to The Canterbury Voice.
The Canterbury Voice
The restoration of the Cathedral Quire organ sits at the heart of The Canterbury Voice. To support this ambitious project please sponsor a pipe or selection of pipes through our Adopt a Stop! scheme. Visitors to the Cathedral can find out more about the works and make a contactless donation directly to this urgent project through the dedicated hoardings.
The Canterbury Voice is our new campaign to create a sustainable future for music at the Cathedral. It will build on both the successes of The Canterbury Journey and our longstanding choral music traditions.
A Gift in your Will
If you are thinking of making a gift in your will – visit our legacies page for more information. If you would like a confidential, informal conversation, please contact Alex Madgwick, our Patrons and Planned Giving Fundraiser by email or by telephone to 01227 865 349.
Other Sponsorship Campaigns
Support the work of the Archives, Library and Paper Conservation team by making a gift today. A gift of £25 could help ensure the safe storage of our most delicate items. £100 could help to purchase specialist tools for paper conservation. As a thank-you, you will receive a personal card of thanks and have the opportunity to add a name to the Book of Donors, held in the Archive's Reading Room. Download a form here or contact the Trust for more information.
Works to the North West Transept and Great South Window have now been completed. These urgent projects benefited greatly from our Lead Tile, Decorative Stone and Glass Guardian sponsorship campaigns. Thank you to everyone who as supported these schemes. Our current priority capital project is The Cathedral Organ Project, the centerpiece of The Canterbury Voice music campaign.
Please note: donations to our lead tile, stone and glass campaigns received once projects have been completed are ring-fenced for future conservation efforts here at Canterbury Cathedral.
Be with us for the future…
Share