Leaving a gift in your will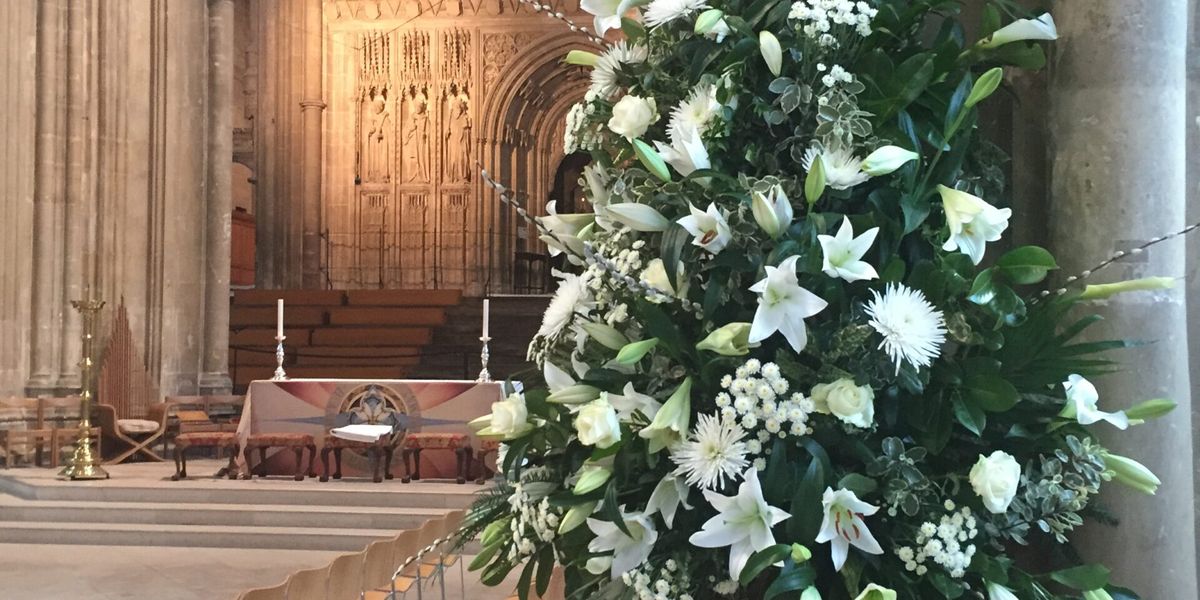 For the miracle is that this Cathedral was conceived and built by ordinary men and women like ourselves.  And it is our responsibility to hand on that inheritance into the future.
– Victor De Waal, Dean of Canterbury (1977)
Create a lasting link with your Cathedral
Thank you for considering leaving a legacy to Canterbury Cathedral in your Will. By doing so you are giving the ultimate gift which could help ensure the future of the Cathedral for generations to come.
The needs of Canterbury Cathedral are constantly changing. The most beneficial gift to the would be an unrestricted bequest, allowing us to make the best use of your gift at the time we receive it.
We always recommend that you consult with a solicitor before writing, or making changes to, your Will. Click here to see our leaflet, including more information about different types of leagacies. With that in mind, here is some suggested wording:
'I give to Canterbury Cathedal (state the % residue or sum of money you wish to give) and request without obligation that it be used:
To support their general work
To conserve the Cathedral's fabric
To support the Archives and Library
In support of music
To support education programmes
Other (please specify)
If you would like a no obligation, confidential, chat about leaving us a legacy, please contact summer.alp@canterbury-cathedral.org or 01227 865343.
Leaving a legacy in your will is an incredible gift, and a thank you for a lifetime's worth of blessings. Thank you.
Augustine Legacy Circle
We are delighted to welcome to our Augustine Legacy Circle those who are planning to leave us a bequest. The Circle is a group of like-minded people who all share a passion for protecting our Cathedral for the future. In gratitude for their bequest, members of the Circle will:
Receive an invitation to an annual Augustine Legacy Circle event at the Cathedral.
Receive tailored Cathedral updates and behind the scenes information.
Be among the first to hear about special events and exhibitions at the Cathedral.
Receive recognition of their support in perpetuity at the Cathedral.
We are so grateful that you are choosing to remember Canterbury Cathedral and look forward to welcoming you here soon.
Click here to see our new digital Book of Remembrance, which will be printed and blessed at every Benefactors' Service.
Share