Canterbury Cathedral Children's Christmas Card Competition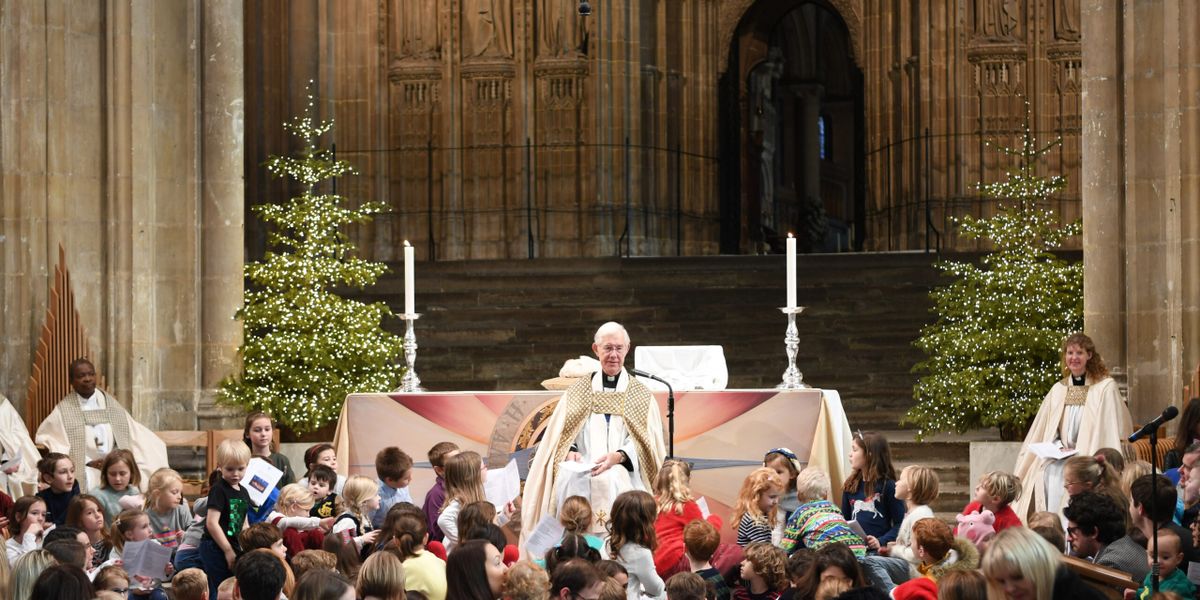 Send us your drawing or artwork of what Christmas at Canterbury Cathedral means to you!
Entry Form Please download and return the completed entry form with your arrtwork.
This competition is open to all artists up to the age of 18! The winning design will become one of the Canterbury Cathedral Christmas cards in 2022.
The competition will be divided into three categories:
Primary age individual entries
Secondary age individual entries
Nursery and Primary age group entries
The first prize winner in each individual category will receive a £50 voucher for art materials plus annual Family membership of The Friends of Canterbury Cathedral (which includes free entry to the Cathedral for a whole year).
The first runner up in each individual category will receive a £30 voucher for art materials plus free family entry for one day at Canterbury Cathedral.
The second runner up in each individual category will receive a £20 voucher to spend in the Cathedral Shop.
The winner of the group entry will win £100 of art materials/Hobbycraft voucher for the group or school.
The overall winning design will be chosen for a Christmas Card to be sold in the Cathedral Shop!
To get started, download an entry form. You will need to send your entry form with your artwork.
FAQs
Who can enter?
Anyone up to the age of 18 on 31 December 2021.
How do I submit my artwork?
Either:
An A4 sheet of paper (21.0 x 29.7cm, 8.27 x 11.69 inches). Your artwork can be a drawing/painting/picture/collage in black and white or full colour, and it must feature the Cathedral and be your own original work. Don't include any image that may breach copyright (for instance cartoon characters or brand names). Raised materials like glitter and felt can be used but please note that the winning card image will need to be scanned as a flat image.
OR:
Digital submissions can be accepted in a JPEG or PDF file format. The image must be sized to A4, be of high definition (300 DPI), and be in CMYK.
Who will judge the competiton?
There will be a panel of judges including the Dean of Canterbury and staff in the Cathedral Shop, Schools' Department, and Friends' Office.
Can I have my artwork back after the competition closes?
We are sorry but we won't be able to return your artwork. By submitting your artwork, you agree that Canterbury Cathedral may display your artwork for visitors to see. You also agree that your artwork may be used to create a Christmas card or other Christmas item that will be sold in the Canterbury Cathedral Shop to raise funds for Canterbury Cathedral.
What if I win and don't want to be in any publicity?
If you win, or are a runner up, we will only publish your first name and age, and the county or country where you live, in any promotions for the Christmas card.  As part of the competition we need to announce who has won but the information we release to the public, and the information printed on the final card, will be very basic. If you do not want to provide any further information or take part in any additional publicity, we respect that decision.
Share