90th Anniversary Celebrations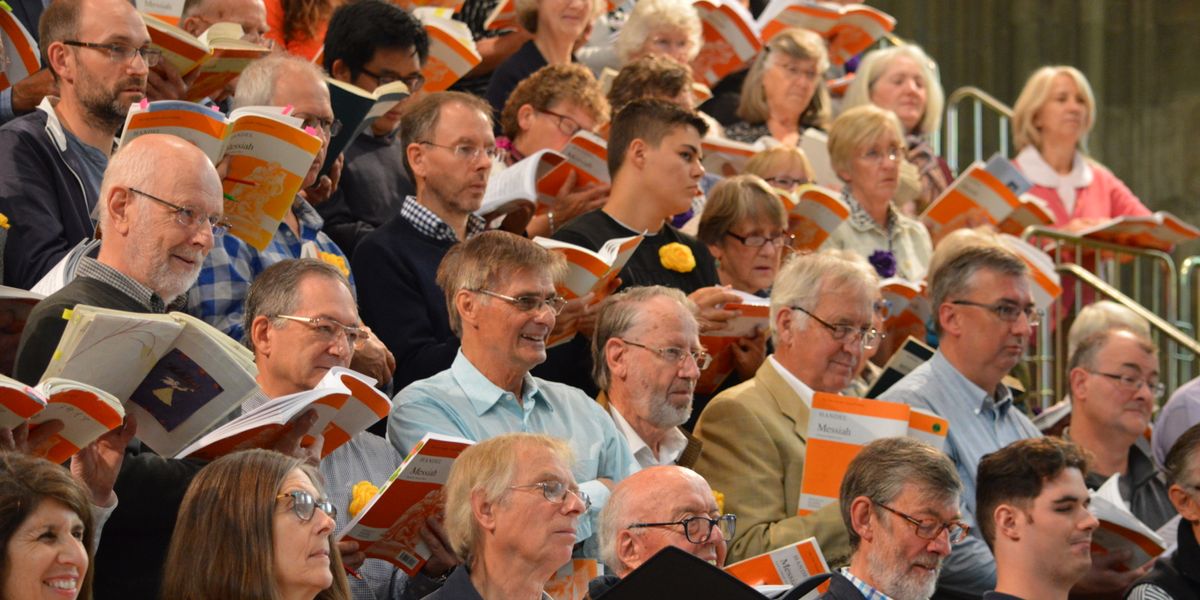 The Friends are the oldest organisation of its kind and celebrate 90 years of commitment and fundraising in 2017. A number of exciting events have taken place already this year and there are still more to come.
The Friends' Garden
Philip Oostenbrink, Head Gardener at the Cathedral, has designed a beautiful, floral sanctuary open to Friends, visitors, and pilgrims throughout the year. The Garden is planted to be attractive to wildlife and provide year-round interest. The Garden has been created thanks to support from The Patron's Fund.
The Garden is located near to the Memorial Garden at the east end of the Cathedral. The Friends are proud to be sharing this garden space with a statue of The Buff and are honoured to have received a contribution, towards the cost of planting, from various branches of The Queen's Own Buffs Regimental Association.
The Dean's Challenge
The Very Rev. Dr. Robert Willis has challenged all Friends to raise £90 for the 90 years of The Friends. Friends have been encouraged to do this in a sociable and creative way and scores of them have already leapt to the Challenge! There have been:
garage sales
sales of work
coffee mornings
supper parties
garden parties
open gardens
odd-jobbing
donations in loving memory
plant sales
chocolate raffles
talks
exhibitions of needlework and paintings
a 'Great Biscuit Bring & Buy'
the Great Cathedral Bake Off
sponsored walks, runs, and cycle rides
enrolling friends as Friends!
Winston's Winchester Walk
Well done to the paw-some pup Winston who completed the Dean's Challenge by walking over 90 miles to Winchester Cathedral with Janice, David and Charlotte Reid. Winston has already raised over £650 and hopes to get to £900. A round of a-paws for Winston!
90 Hymns in 90 Minutes
Adrian Bawtree, Second Assistant Organist at the Cathedral and a Trustee on Friends' Council, has set himself a Challenge of being able to play 90 hymns in 90 minutes at 12.30 on Saturday 2nd December. There are two ways you can help Adrian achieve his goal:
Send a list of your favourite ten hymns to friends@canterbury-cathedral.org by 15th November 2017
Come along to Adrian's LIVE CHALLENGE at 12.30 on 2nd December which is when Adrian's 90-minute clock will start ticking! It will also be when The Friends' favourite hymns will be revealed to all. All attendees are encouraged to donate £1 in the retiring collection at the Challenge to help Adrian achieve his £90 for 90 years.
The Dean's Own Challenge: Morning by Morning, He Wakens My Ear Isaiah 50, verse 4
On Saturday 25th November, the Dean is taking up his own Challenge by spending an evening with Friends in the Cathedral Lodge. In discussion with David Knight, the Dean will reflect in words and music on his 25 years as Dean of Hereford and then Canterbury Cathedrals. For more details and to buy tickets, please email friends@canterbury-cathedral.org or telephone 01227 865292.
The Big FRIENDly Sing
On 16th October 200 singers enjoyed a day of rehearsals of Handel's Messiah with David Flood, Master of Cathedral Choristers. An early evening performance was attended by a big audience in the Nave. It proved to be a day of great enjoyment for all involved. As one singer said
'It was a joy to sing in the Cathedral and very moving to take part in such a momentous performance. It is a day I shall never forget.'
Thanks to everyone who took part and all those who came to the performance, over £5000 was raised for The Friends with The Big FRIENDly Sing.