Probationers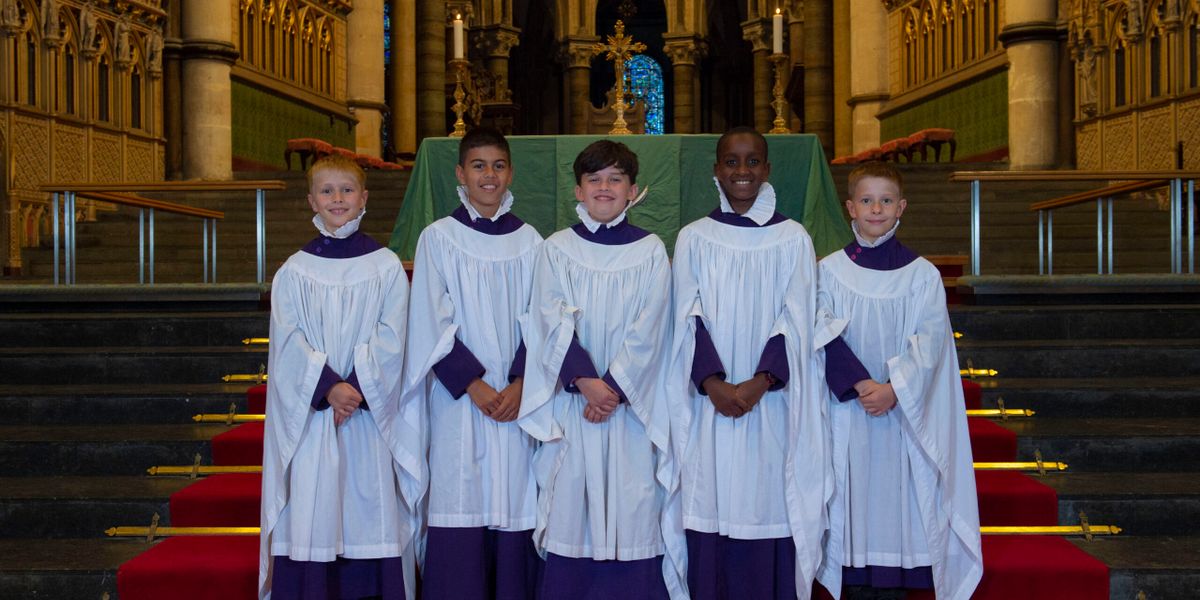 New choristers spend their first year 'learning the ropes' as probationers. This year is designed to be a carefully graded introduction to the life of a chorister, with a view to laying secure musical foundations and ensuring the wellbeing of new members of the choir.
During their first year, probationers generally rehearse in a small group, beginning to develop vocal technique and being introduced gradually to some of the core repertoire that they will encounter in the subsequent years.
On Thursdays, the probationers sing with the choristers at the morning practice, and join them again at Evensong which, on this day of the week, is sung by boys alone (i.e. without adult singers). On these occasions, a younger boy will be mentored by an older chorister, sometimes even sharing a copy until they become more familiar with the pattern of the services.
The modelling from and support of the older boys is a huge part of this training, and helps to engender that sense of a team ethos, and a professional respect for one another's efforts and abilities. It is the fine balance of individual study, of practising in small groups, and of observing and sharing in the learning of their older peers that creates the atmosphere of supportive industry that we seek to foster.
Probationers do not generally have choir commitments at the weekends or during the school holidays, and are free to go home at these times.
As the year progresses, probationers will take an increasing part in the singing of services, depending on the particular development and needs of that year's cohort, thus allowing us to provide them with the most appropriate training for their needs.
A typical weekly singing schedule for probationer choristers at the beginning of their first year is as follows:
Monday 
7.35-8.35 Rehearsal (probationers only)
Tuesday
7.35-8.35 Rehearsal (probationers only)
Wednesday 
7.35-8.35 Rehearsal (probationers only)
Thursday
7.35-8.35 Rehearsal (with the choristers)
16.45-17.20 Rehearsal (with the choristers)
17.30-18.15 Evensong (with the choristers)
Friday, Saturday, Sunday 
No singing duties
Share