Phased reopening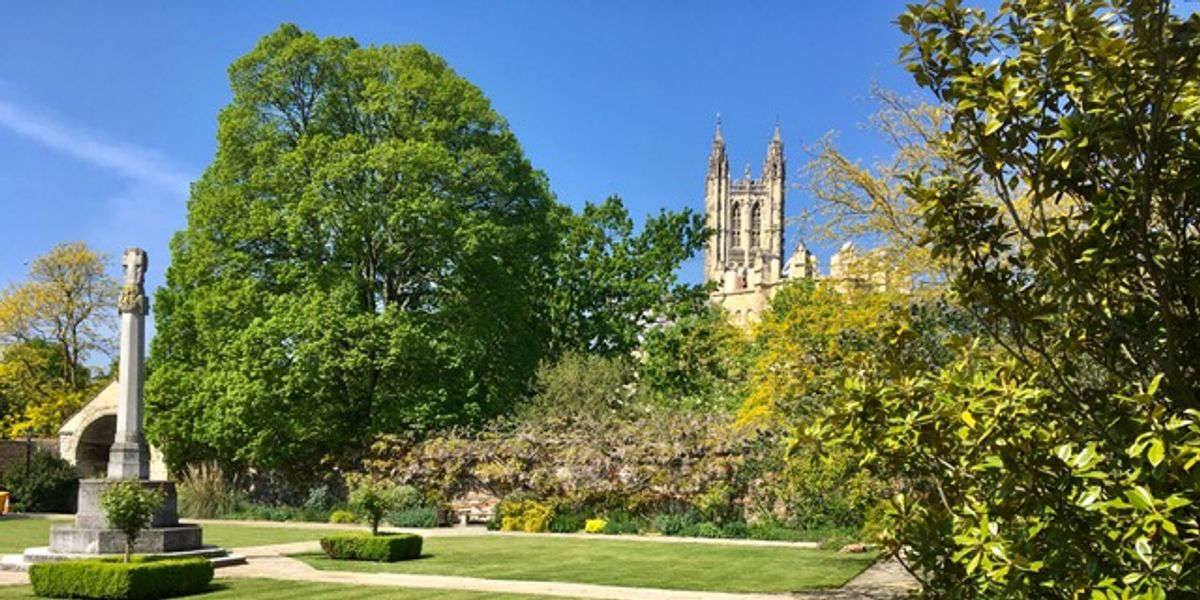 In line with revised Government guidance on places of worship, the Cathedral will reopen for personal prayer only from Monday 15th June 2020 during the hours below.
Only access to a prayer area in the Nave will be permitted for now and a range of measures including one-way routes, distanced seating, hand sanitiser stations and enhanced cleaning regimes will be in place to ensure the safety and wellbeing of our worshippers and staff. Watch our video to find out what to expect when you visit.
No services of communal worship will take place but our online daily videos will continue. The Cathedral will not yet reopen for visitors, but the South Side of the Precincts will be open to the public.
FAQs – updated 12th June
When will the Cathedral and Precincts be open?
Opening times for public access to the south Precincts and personal prayer within the Cathedral are:
Monday to Friday: 16.30 – 20.00
Saturdays & Sundays: 10.00 – 16.00
Will I need to pay to enter?
No. We have temporarily suspended Precinct entry charges.
Do I need to book a ticket to visit the Precincts or pray in the Cathedral?
No. In the unlikely event that numbers become too large, we reserve the right for safety reasons to stop any further admissions until numbers have reduced.
Can I donate to support the Cathedral?
Yes, we welcome any support for our ministry and the stewardship of the Cathedral. You can donate online or give at one of the contactless donation stands in the Cathedral.
Will services be taking place?
No. Only personal prayer is permitted within the Cathedral for now. There will be no services of communal worship but our online daily videos will continue.
If I come for personal prayer will I be able to light a candle?
Yes. Candle stands have been provided in a safe way that complies with Government and Church of England advice. A prayer meditation is also available (text and audio) on our website to help guide your prayer.
Can I come into the Cathedral as a visitor?
No. In line with Government guidance, the Cathedral building is only reopening for quiet personal prayer within part of the Nave at present. Visiting will not be possible, and no other parts of the Cathedral will be open to the public. Visitors are welcome to enjoy the outdoor spaces of the Precincts.
What safety measures will be in place?
We have been working hard throughout lockdown to put in place measures to ensure your safety and wellbeing and that of our colleagues. These include:
one-way routes
enhanced cleaning regimes
hand sanitiser stations
distanced seating
additional signage
visual reminders of the need for physical distancing
the removal of leaflets, books and other similar shared items to reduce transmission risk
additional training for our staff
PPE for our staff, volunteers and Cathedral Constables as appropriate
Will the toilets be open?
No. In order to maintain safe physical distancing, we are unable to offer toilet facilities at present.
Can I buy refreshments?
No. We are not yet able to reopen our refreshment facilities.
Will the Visitor Centre be open?
No. The Visitor Centre will remain closed for now though our Visits team can be contacted at visitsenquiries@canterbury-cathedral.org with any questions.
Will the Cathedral Shop be open?
Our online shop is open but our physical premises within the Precincts will remain closed for now.
Is parking available?
No. Parking on site will not be possible. Please use the public car parks within the City.

What to expect when you visit us
Share