Leaving a Gift in Your Will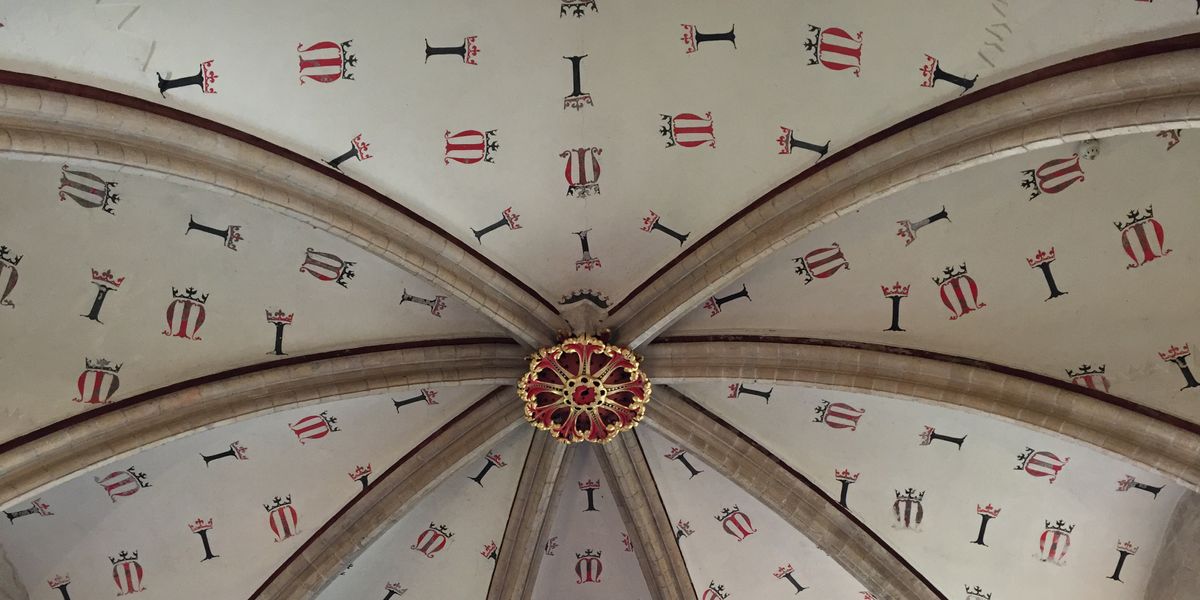 If you believe that Canterbury Cathedral should be conserved, protected and accessible for future generations to enjoy, you can help secure our future by leaving a gift to Canterbury Cathedral Trust in your Will. Legacies of all sizes are a valuable source of funds for us and there are many ways your selfless and long-lasting gift will help and support our work.
Canterbury Cathedral is a place of global significance, and remains a steadfast destination and sanctuary for pilgrims, learning, music and quiet contemplation. Our generation has a responsibility to ensure the traditions of choral music, lifelong learning and excellence in craft skills begun by our ancestors are continued here at Canterbury Cathedral now, and for the future.
In leaving a gift in your Will to Canterbury Cathedral, you pledge your support to this national landmark and symbol of human achievement – contributing to the eternal legacy of this great place.
Why we need your gift
The history of our nation is represented by the people, collections and very fabric at Canterbury, the oldest Cathedral in England. Our story spans 1,400 years and has weathered more than its share of religious and political storms in that time. Today, the Cathedral is home to some of the finest surviving medieval stained glass, an impressive number of political charters dating as far back as the twelfth century, historic feats of architectural engineering and archaeological remains dating to the Roman period.
Canterbury is also a place of people and community – a living, working church and social venue, a center for education and a local employer, we have the privileged position of impacting positively on a great many lives. We hold some 2,300 services and events and greet a million visitors each year, as well as employing 350 staff and receiving the generous support of some 600 volunteers.
We receive no statutory funding from Government or the Church of England and are reliant on donations and grants for our most urgent projects. We therefore need your support to ensure the work started in our lifetime is continued into the future – engaging, teaching and being improved upon by new generations.
The Canterbury Cathedral Trust is the charity (Registered Charity Number: 1112590) which exists to raise funds and awareness for Canterbury Cathedral.
Types of legacy and suggested wording for your Will
Once you have made provision for your loved ones, there are a number of ways you can choose to support Canterbury Cathedral in your Will. The three main types of gift are detailed below, with suggested wording for your Will. Please contact the Trust if you require any further information.
Residuary legacies
A residuary legacy is one where you leave whatever is left over from your estate once all other amounts have been deducted. You can leave the entire residue to one beneficiary, such as a charity, or it can be divided among a number of beneficiaries (i.e. each receiving a specified percentage of the residue). As residuary legacies will keep their value over time, it is not as important to regularly review your Will.
I give to the Canterbury Cathedral Trust (Registered Charity Number: 1112590), all of the residue of my estate for its general purposes.
Pecuniary legacies
A pecuniary legacy is a set amount of money. When making this sort of legacy it is well worth reviewing your Will regularly, as specific amounts will decrease in value over time.
I give to the Canterbury Cathedral Trust (Registered Charity Number: 1112590), the sum of £X for its general purposes.
Specific legacies
A specific legacy is an individual item of value, such as a property or an artefact. It may be that you wish us to add an item to our collections; if this is the case, please contact us to discuss this before amending your Will.
How you can support Canterbury Cathedral
The priorities of our work and planned projects will evolve over time, subject to the changing needs of the building, the local community, and our visitors – therefore you may like to consider simply leaving a gift to Canterbury Cathedral Trust for its general purposes. This will allow us to make the best use of your gift at the time we receive it. However, if you have an interest in a specific area of our work which you would like to support, we suggest the following wording.
I give to the Canterbury Cathedral Trust (Registered Charity Number: 1112590), (state the % residue or sum of money you wish to give) and request without obligation that it be used by the Trust:
• To support their work
• To conserve the fabric of Canterbury Cathedral
• In support of Canterbury Cathedral's music
• To the benefit of Canterbury Cathedral's visitors
• To support and advance Canterbury Cathedral's education and training programmes
Please contact the Trust if you would like to discuss our work and how you might like to support Canterbury Cathedral with a gift in your Will.
Share