Schools FAQs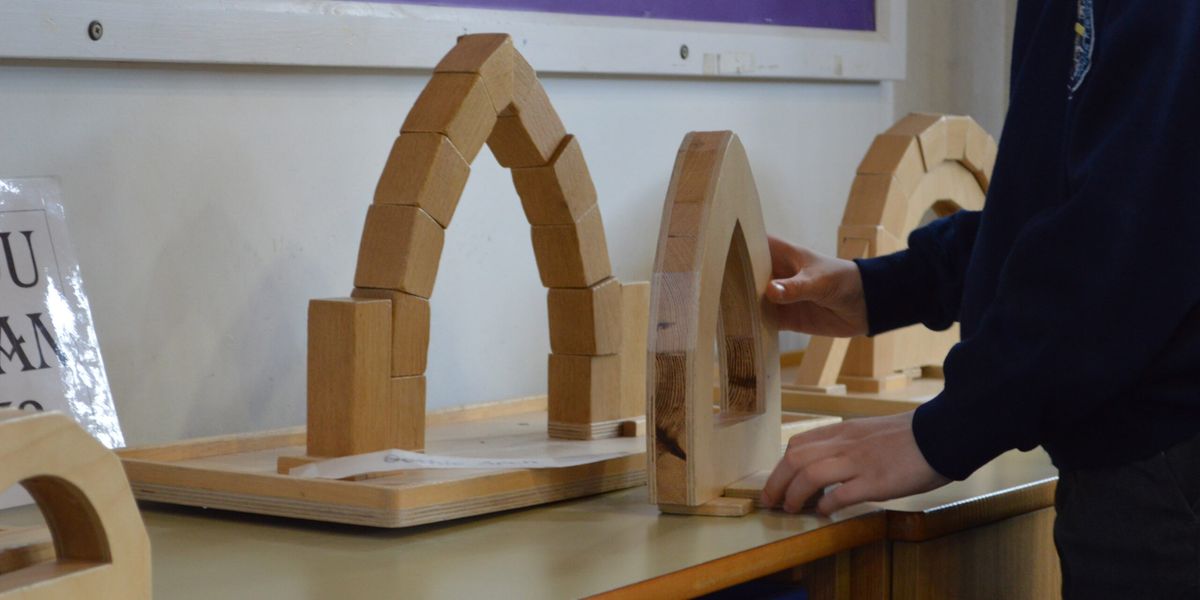 Helpful Information and Frequently asked Questions
The information below is provided to help you get the most out of your visit to Canterbury Cathedral.
Specific Needs
Please contact the Schools Department to discuss the individual requirements of your group and inform us of any specific needs when you return your booking form. The Schools Department is wheelchair accessible as is most of the Cathedral building itself.
Behaviour Expectations
Canterbury Cathedral is first and foremost a place of worship. We therefore ask that all visiting groups behave in a way that is considerate towards all those in the Cathedral.
The Crypt is kept as a place for quiet prayer and we therefore ask for silence in the Crypt at all times.
Prayers are said 'on the hour' throughout the day and visitors are asked to remain still and quiet during this time.
Photography is permitted in all areas of the Cathedral and Precincts except the Crypt.
Supervision of groups in the Cathedral remains the responsibility of the school. Larger groups will be asked to divide into smaller groups on arrival at the Cathedral. Please decide how these groups are arranged prior to arriving at the Cathedral and ensure that there is at least one adult supervising each of the smaller groups. We allow free admission to one adult for every ten secondary students and free admission to one adult for every three primary pupils.
Eating and drinking is not permitted inside the Cathedral building.
Please remember that students remain the responsibility of school staff and accompanying adults throughout their visit to Canterbury Cathedral. Please ensure that all accompanying adults are involved in the planning of the trip so that they understand the role they are required to take on the day.
Frequently Asked Questions
Do I need to book in advance?
Yes please. We get very busy especially in the summer, so it is best to book as far in advance as possible to avoid disappointment. Un-booked groups are charged more.
Is there a lunch room?
We have one lunch room in the Schools Department which is usually reserved for visiting primary schools. In the warm weather there are plenty of places in the Precincts where it is possible to enjoy a packed lunch.
Where are the toilets?
The closest toilets to the Schools Department are situated 50 metres away in the Precincts.
Where do we go when we arrive?
Please report to the Welcome Centre on arrival (just through the Christchurch Gate and on your right). They will notify the Schools Department that you are on your way.
Do you have a risk assessment we can use?
Yes, we do have comprehensive risk assessments for both the Cathedral Building and Precincts and also the Project Room in the Schools Department. You are very welcome to use these when completing your own risk assessment for your visit. Please see Downloads section.
We recommend that all teachers bringing a school party to the Cathedral make a pre-visit to the Cathedral to help plan the trip effectively. These visits can be arranged by contacting the Schools Department or calling 01227 865262. Such visits are free of charge.
Is there a shop?
There is a Cathedral shop in the Precincts that stocks a wide range of gifts including plenty of items at pocket money prices. Alternatively schools can pre-book 'goody bags', which include a notepad, pen and a pencil and cost £2:50 each.
What if we are late?
If you realise that you are going to be later than your scheduled start time, please let us know as soon as possible. Guides are booked for specific tour times and may only be able to wait for 15 minutes. If you inform us that you might be delayed, we are more likely to be able to rearrange your activities so that you still have a worthwhile and enjoyable visit.
How long will our visit last?
Once you have entered the Precincts you are welcome to stay as long as you like. However, we suggest that you allow at least one hour for an 'entrance only' visit. It is advisable to allow an hour and a half if you have booked tours. If you are bringing a primary school group for trails and activities, you will be provided with a timetable that is specific to your visit.
Share