Booking Forms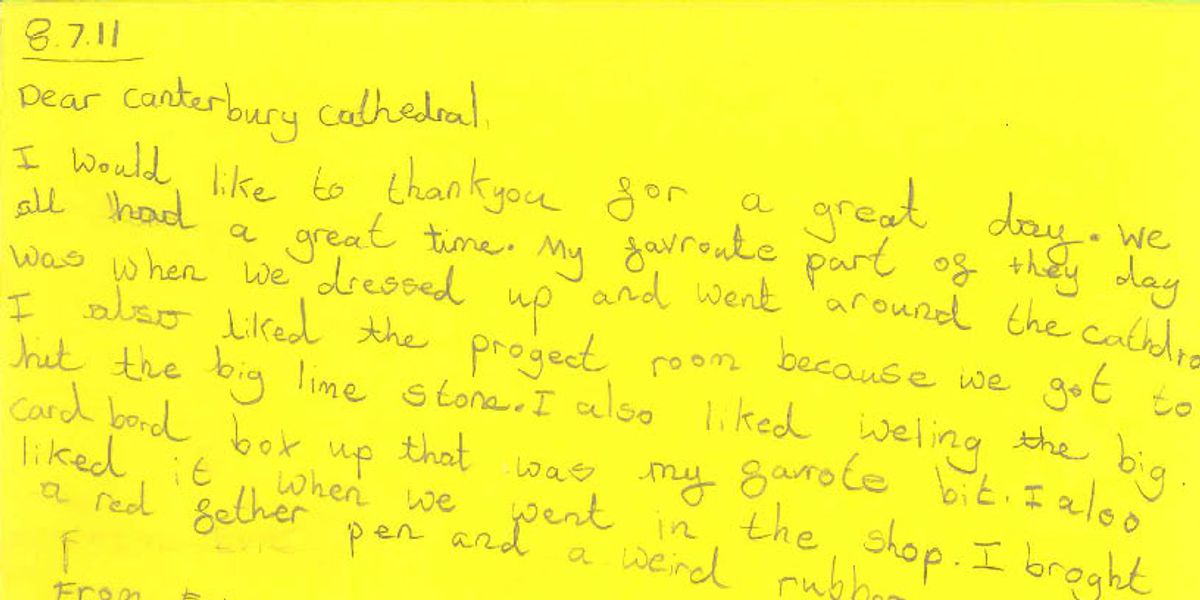 To help avoid disappointment or wasted time, please contact the Schools Department to discuss availability before submitting a booking form.
[gravityform id="3″ title="false" description="false" ajax="false"]
Booking Terms & Conditions
We look forward to welcoming your group to Canterbury Cathedral!
The Cathedral is first and foremost a church. It is important that you prepare your pupils in advance of your visit and explain that many visitors come to worship, on pilgrimage or perhaps to grieve for the loss of a loved one. Young people in large groups can disrupt the enjoyment of others, and we need your help to control your group.
The Cathedral's Schools Department has prepared teacher information sheets and questionnaires in several languages. These may be downloaded free of charge.
Please ask students to switch off mobile phones and remove chewing gum.
Guided tours/Costume trails
Costume Trails last about 1 hour with 15 minutes allowed for changing in and out of the costumes.
Guided tours last between 1 hour and 1 hour 30 minutes. Please allow enough time for your visit.
Our guides are all volunteers who come in especially to take tours. If you are going to be late, please telephone us so that we can keep them informed. Guides may not be able to take your tour if you are very late.
Cancellations
We will always try to re-arrange visits without charging a cancellation fee, but we would charge the full fee for groups who fail to turn up without notice. An admin fee of £50 will be charged if a cancellation is made less than 48 hours before the visit.
Payment
Payment may be made with cash, credit card or cheque made payable to "Canterbury Cathedral"
Payment must be received in advance or on the day of the visit.
If an invoice has to be raised after the visit an admin fee of £10 will be charged.
If you need a pro-forma invoice sent to you before the visit, then just let us know.
No refunds will be given under £10.00.
After all that: please contact us if we can help in any way with the planning of your visit and we hope that you have an enjoyable time with us.
Share