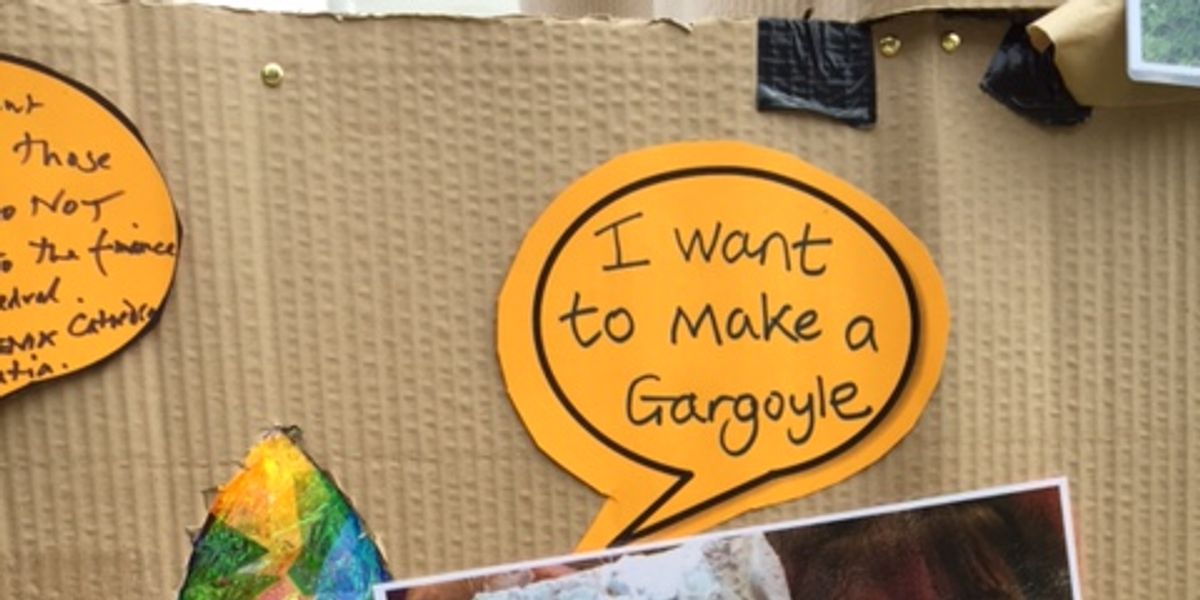 The Canterbury Journey is a five-year programme to safeguard the iconic Cathedral for future generations and to enrich the experience of those who journey to find out more about its history and mission.
This ambitious development is possible thanks to a Heritage Lottery Fund total grant of £13.8 million and the generosity of trusts and individuals in the UK and USA who have given £10.9 million through the Canterbury Cathedral Trust.
During the course of The Canterbury Journey, the western end of the Cathedral is being restored and enhanced with repairs to the west towers, Nave roof and Christ Church gate and landscaping designed to improve access significantly in the Precincts.
A new free-to-enter Welcome Centre will offer learning, hospitality and a view of one of the world's most important churches. It will open up the Cathedral and Precincts to the city, providing a ground floor reception, a first floor viewing gallery with information about the Cathedral and a space for the relocated Cathedral shop. There will also be a community space for activities and events.
Innovative trails will guide visitors through the Cathedral and there will be a new multi-media guide to help with their journey. Access to the Cathedral's historic treasures will be improved with new displays and interpretation ensuring that visitors, including those online, will discover more about the Cathedral and the rich history of Canterbury.
Wide-ranging events and activities involving schools and communities will encourage visitors from previously under-represented groups to join the journey and there will be a new pass scheme allowing free admission to the Cathedral for those who live or work in the Canterbury area or belong to an East Kent faith group.