The Canterbury Journey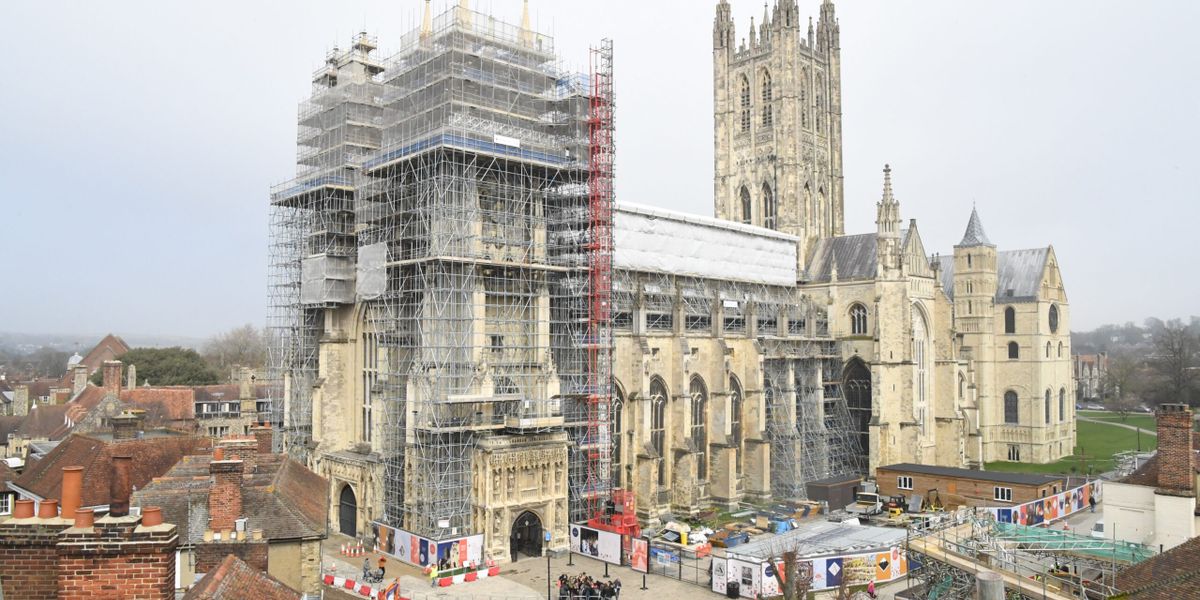 After years in the planning and development phase, the delivery of The Canterbury Journey project began in 2016 and it will draw to a close in October this year. The project will achieve a radical transformation in the accessibility and sustainability of Canterbury Cathedral. It will safeguard an iconic building which embodies England's story, increase the number and broaden the range of those who journey to it, and enrich their experience.
A new Visitor Centre with a free Viewing Gallery of one of Europe's most important churches and a dedicated Community Studio. New trails will guide visitors through the Cathedral and its newly landscaped Precincts, interpreting their journey and revealing unseen treasures from Canterbury's past. New, young, diverse and hard-to-reach audiences will join the journey as a programme of engagement and outreach to schools and communities unfolds. A new pass scheme will swell the company of contemporary visitors and deepen the Cathedral's relationship with its neighbours. The fabric of the western end of the Cathedral, currently endangered, will be restored and enhanced, allowing Canterbury's journey to continue.
The essential work is possible thanks to a major grant from the National Lottery Heritage Fund (NLHF #NationalLotteryHeritageFund @HeritageFundUK ), the Chapter of Canterbury, and funds raised by Canterbury Cathedral Trust, The Friends of Canterbury Cathedral and many other private and charitable sources in the UK and USA.
The project is formed of three complementary programmes – responding to the most urgent needs for our Heritage, People, and Communities:
Heritage
Repair and restoration of the upper West end of the Cathedral and its Towers, Nave and also Christ Church Gate;
• Landscaping of the Western Precincts;
• Improved physical access to the Cathedral and its collections; and
• A commitment to Conservation in Action – engaging people with the work of our craftspeople and the work of the Cathedral.
People
Interpretative Pilgrims' Trails – developing the ways people connect with and interpret the site, utilising digital technology and opening up the Cathedral's historic collections to them; and
• Schools on the Journey – increasing the depth of experience, and the numbers and range of schoolchildren able to enjoy the Cathedral, and building the Cathedral's capacity to reach out to schools.
Communities
Visitor Centre – an exciting new space and Viewing Gallery to enable visitor welcome, community activities, interpretation and orientation, as well as new retail facilities;
• Community Studio – a new dedicated resource for delivering the Activity Plan and for community groups to use;
• Community Pilgrimage – new programme of events and courses to offer a wide range of people the chance to discover and grow their talents; and
• Canterbury Cathedral Pass – replacing the existing pass system to encourage the local community to access their Cathedral regularly for free.
Share