The Canterbury Journey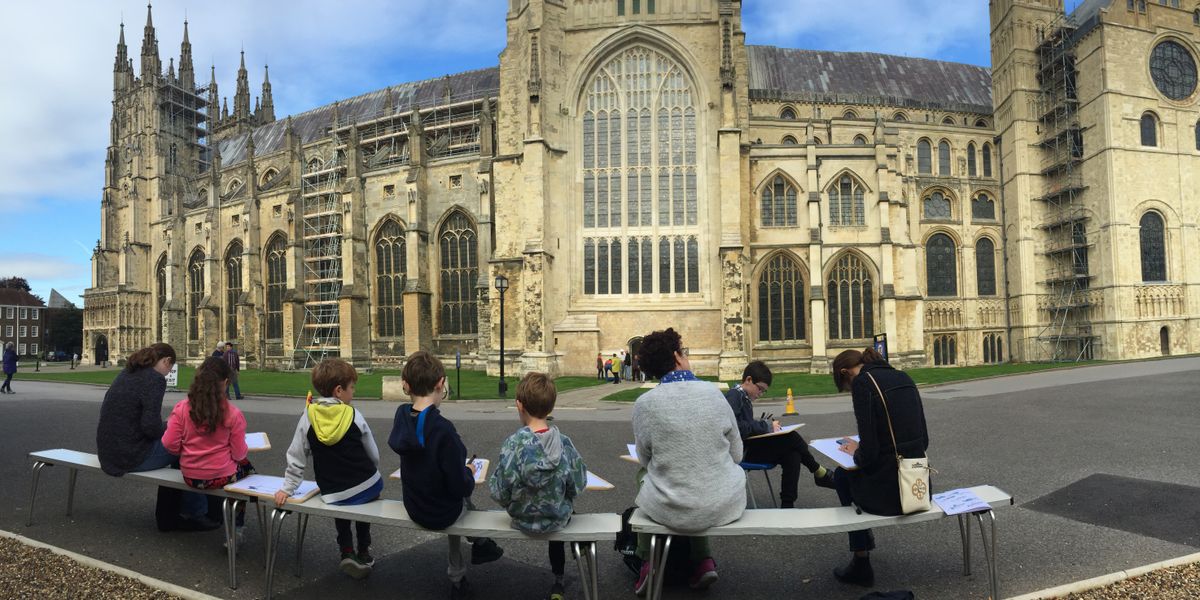 The Canterbury Journey represents a major five-year development of the Cathedral. The programme will conserve and safeguard this beautiful building's heritage for future generations and enrich the experience of those who visit.
This essential work is possible thanks to a Heritage Lottery Fund total grant of £13.8 million and the generosity of trusts and individuals in the UK and USA who have given £10.9 million through the Canterbury Cathedral Trust. £250,000 was donated by The Friends of Canterbury Cathedral.
During the course of The Canterbury Journey, the western end of the Cathedral is being restored and enhanced with repairs to the West Towers, Nave roof and Christ Church Gate and landscaping designed to significantly improve access and bring visual coherence to the South Precincts. See updates on the Physical Works here.
A new Welcome Centre will provide information, ticketing services and a shop with a free to enter Viewing Gallery offering stunning never-before-seen views of the Cathedral and Precincts and interpretation.
A purpose-built Community Studio will host a range of community activities and events.
New interpretation trails, exhibitions, online resources and a multi-media guide will open up access to the Cathedral's historic treasures. Find out more about these here.
A wide-ranging programme of events and activities will attract new and diverse audiences to the Cathedral and a new pass scheme will be available to those who live or work in the Canterbury area or belong to an East Kent faith group.
Keep up to date with progress of The Canterbury Journey with our bulletin, Charting the Journey.
Issue 08, Summer 2019
Issue 07, Winter 2018
Issue 06, Summer 2018
Issue 05, Winter 2017/18
Issue 04, Autumn 2017
Issue 03, Summer 2017
Issue 02, Spring 2017
Issue 01, Winter 2017
Want to know more? Email us journey@canterbury-cathedral.org
Share