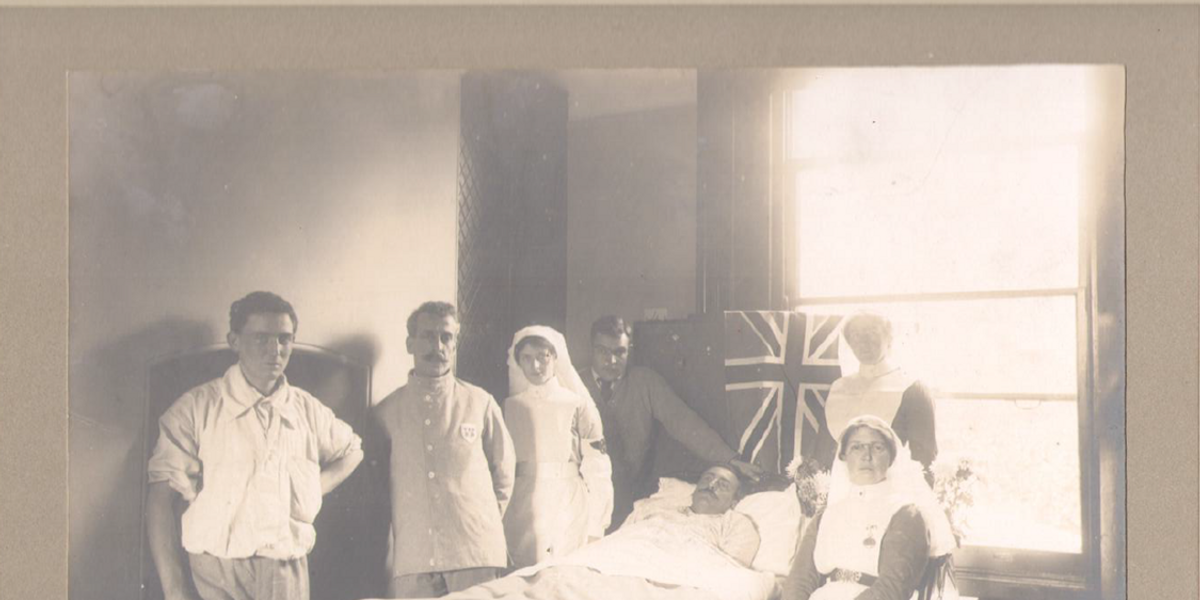 To commemorate the centenary of the Great War, there is an ongoing project to research collections held in the Cathedral Archives pertaining to the period.
For information on archive material held at Lambeth Palace Library in London, please see the research guide available at http://www.lambethpalacelibrary.org/files/first_world_war.pdf
For the Gateways to the First World War Project, managed by the University of Kent with other partners, please see http://www.kent.ac.uk/ww1/ This website features a calendar of events in the local area commemorating the War.
Historic newspapers for the war period are available from various sources, including http://www.historic-newspapers.co.uk/  A copy of their publication '1914-1919, as reported at the time', is available at the Archives and Library.
For more articles and posts on our World War I collections, type WWI, World War I or for example War Memorials in the search box.
HMS Kent
HMS Kent, an armoured cruiser, took part in the Battle of the Falklands on 8th December 1914 where she sank the German light cruiser SMS Nürnberg. During the battle she was hit by 38 shells, causing serious damage and killing eight men. Despite this, she attempted to rescue men from the sinking Nürnberg. Sadly, she was only able to save five of the 332 crew.
In the Cathedral is a memorial to the men of HMS Kent who lost their lives during the battle. The ship's flags were laid up in the Cathedral in 1916, but were damaged during World War II, and no longer survive.
Adrian Beaumont, Cathedral Guide, has written a fascinating story of HMS Kent and its service in World War I. Click here to download.
HMS Canterbury
The bell from HMS Canterbury is rung every week day and prayers are offered for those who have in conflict, and for world peace.
The ship played in important part in the Battle of Jutland in 1916 when more than 8,000 British and German men lost their lives during a battle lasting 36 hours. The 323-strong crew of  the C-class light cruiser, which had been launched just before Christmas 1915, were the first to see and report the presence of part of the German fleet.
After Jutland, HMS Canterbury spent most of the war operating out of Harwich and in 1917 she helped sink the German torpedo boat, the S20, near Zeebrugge. The ship was scrapped in 1934, and her bell was given to Canterbury Cathedral where it is placed in the south east transept.
Click here to download Cathedral Guide Adrian Beaumont's article on HMS Canterbuy and the Battle of Jutland.