Magna Carta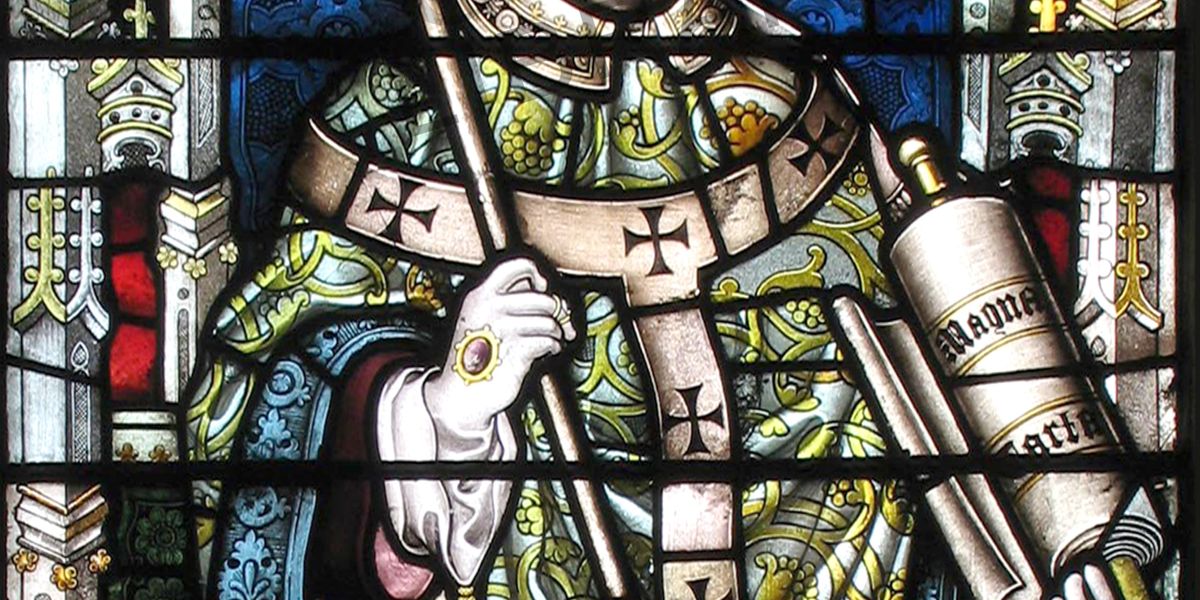 Thirteenth century Archbishop of Canterbury Stephen Langton played an important role in the negotiations preceding Magna Carta – the charter of liberties sealed by King John in 1215. Due to this involvement Canterbury was one of the five designated 'Magna Carta Towns' in England, alongside Runnymede, the City of London, St Albans and Bury St Edmunds in 2015 when the 800th anniversary of Magna Carta was celebrated. .
For more information on Magna Carta, see the Magna Carta Project website. See also the British Library's Magna Carta webpages. The four-part series on Magna Carta produced by BBC Radio 4 and presented by Melvyn Bragg broadcast in January is available via the BBC website. A part of the series was recorded at Canterbury Cathedral, where Melvyn Bragg interviewed Cressida Williams, Head of Archives and Library, and Professor Louise Wilkinson, of Canterbury Christ Church University.
Canterbury Cathedral lent items from its collections to a major exhibition at the British Library, 'Magna Carta: law, liberty, legacy'.
For the story of the rediscovery of the 'Canterbury Magna Carta', see the
British Library medieval manuscripts blog
. Prof David Carpenter has identified one of the two 1215 copies of Magna Carta held at the British Library as the copy which was held at Canterbury Cathedral. In February 2015, the 'Canterbury Magna Carta' at the British Library was united for the first time in history with the other three surviving copies of the 1215 Magna Carta; one of these is owned by Salisbury Cathedral, one by Lincoln Cathedral, and one by the British Library. This event was held at the British Library, whose account is available
here
.
Share