Stained Glass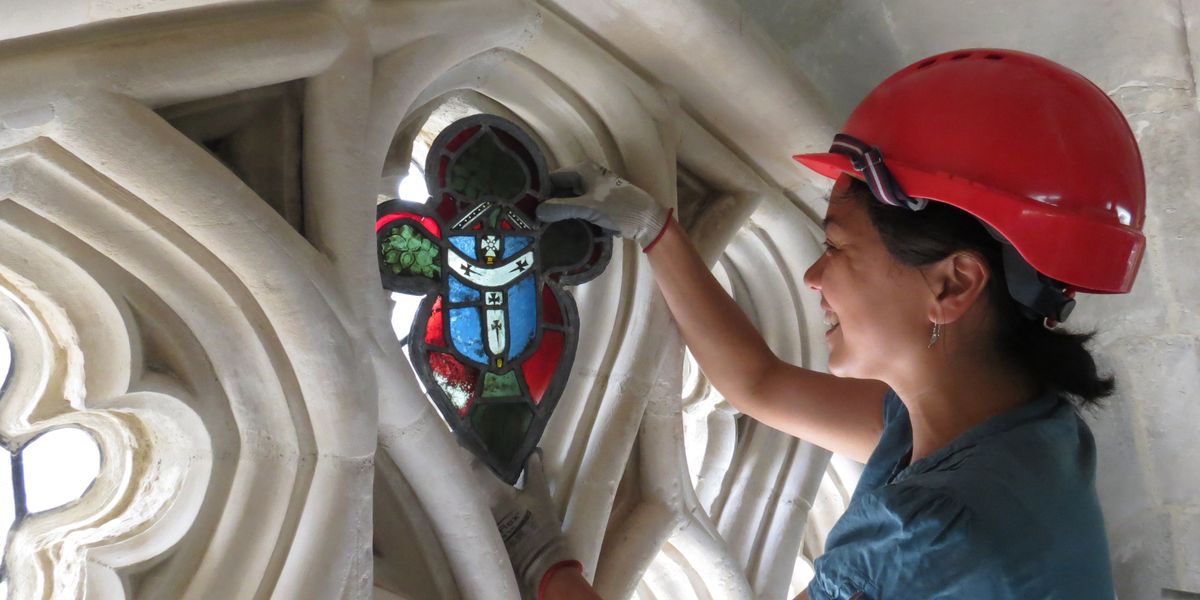 Canterbury Cathedral contains over 1,200 square metres of stained glass depicting inspirational stories of men and women, including one of England's largest collections of early medieval stained glass. Much of this is in need of urgent attention with estimated costs of £3m. All conservation work is carried out at the Cathedral's own Stained Glass Studio, employing eight highly-trained conservators and glaziers.
With a global reputation for excellence, the Studio has worked on preserving glass for many other cathedrals, parish churches, and other historic buildings. Outreach placements for students of stained glass conservation are provided and the conservators put on two major and hugely successful exhibitions of the Cathedral's stained glass at the Getty Museum, Los Angeles in late 2013 and the Metropolitan Museum of Art, New York in early 2014.
I will lay thy stones with fair colours, and lay their foundations with sapphires. And I will make thy windows of agates, and thy gates of carbuncles, and all thy borders of pleasant stones.

Isaiah 54:11-12
Top Ten favourite stained glass
Click here to see the Director of Stained Glass Léonie Seliger's favourite windows or panels.
Share