Warriors' Chapel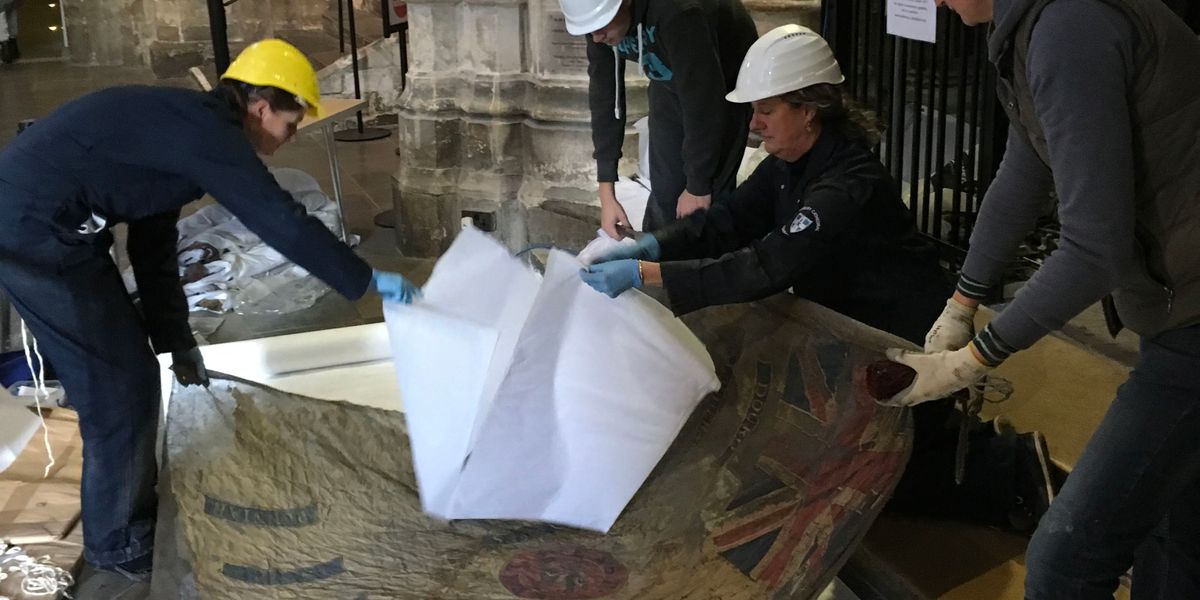 Work to clean the Warriors' Chapel, also known as the Buffs' Chapel or  St Michael's Chapel, was completed in April 2017.
The chapel, which is next to the South West Door, had been partially hidden for several years whilst interior scaffolding enabled the restoration of the nearby South Window. Dust from that work had settled in the chapel so once work on the window was completed, some of the scaffolding was moved across so that the vault, window and monuments in the Warriors' Chapel could be cleaned. This conservation project has involved the removal of the regimental colours which were sent to a specialist textile conservator to be lightly cleaned.
Work on building the present chapel began in 1437 and it was consecrated just 12 days before the death of Lady Margaret Holland in December 1439. Lady Margaret had commissioned the work to make space for her tomb and that of her two late husbands, John Beaufort, Earl of Somerset and Thomas, Duke of Clarence. The tomb, designed by Richard Beke, occupies the centre of the chapel.
Share