Nave and West Towers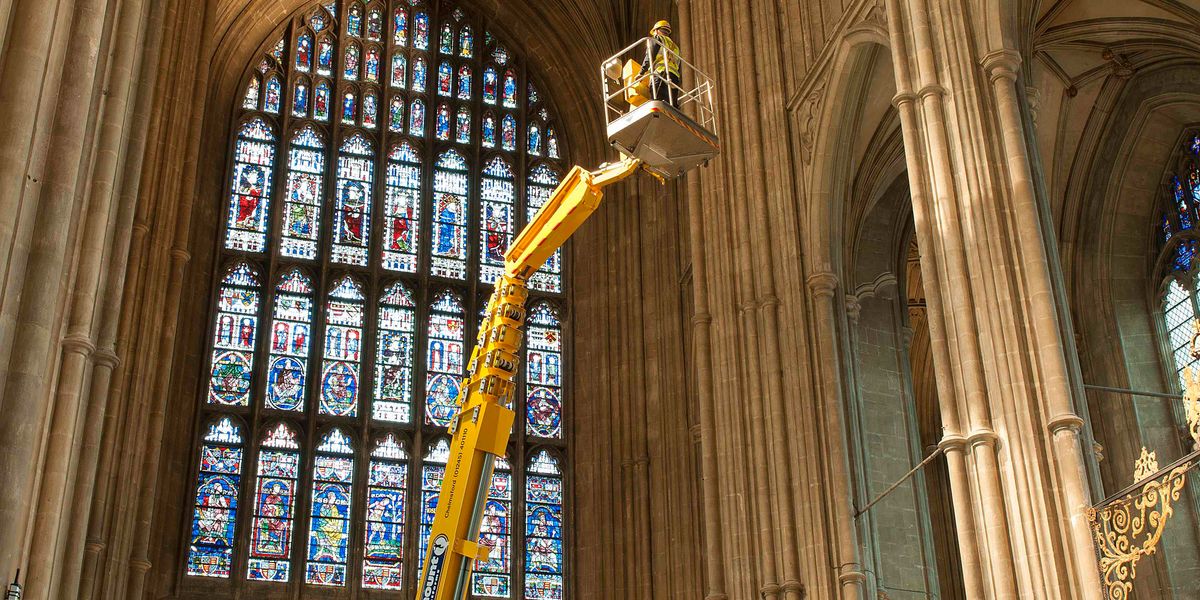 As part of The Canterbury Journey project, the western end of the Cathedral is being restored and enhanced with repairs to the West Towers and Nave roof. We are currently erecting a safety deck in the Nave, which should be in place by the end of March 2017. This will give conservators the opportunity to inspect the Nave at high level, and protect visitors and worshippers from falling debris. A work compound is being erected in the south precinct as well as external scaffold on the Western Towers and Nave.
Activities and interpretation are being planned to inform visitors of the on-going projects and to explain the work our (25!) stonemasons, stained glass conservators and other conservation experts are carrying out to ensure the Cathedral remains a beautiful, as well as, safe place to visit and worship in.
Share