Great South Window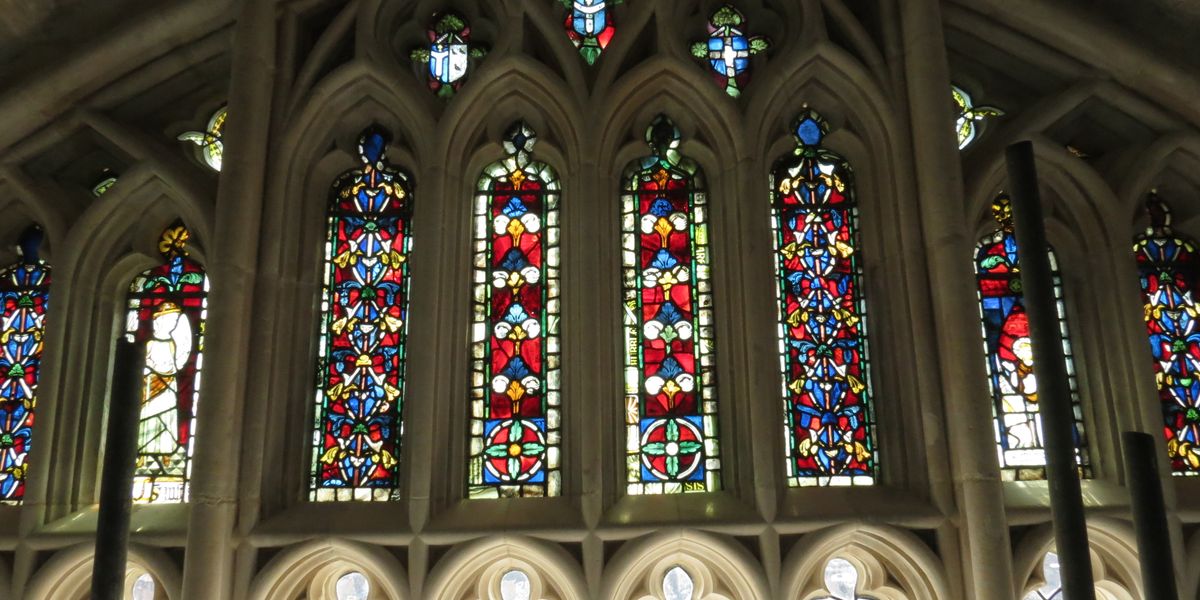 After seven years of surveys, investigations and painstakingly rebuilding every stone, work to the Great South Window was completed in November 2016. The medieval stained glass windows were re-installed by our Stained Glass Studio and the scaffolding which had been in place for seven years was removed.
Rebuilding the Great South Window was the biggest restoration project in Europe and a hugely complicated project as each stone had to have the shape of its predecessor and the distortions and deviations that have occurred over hundreds of years had to be taken account of.
Problems with the window – one of the largest in the Cathedral – were first identified in 2009 when a piece of stone fell from the structure. This resulted in intensive investigations and led to what has been described as one of the greatest conservation challenges of the early 21st century. The £2.5 million cost was met by the generosity of private and charitable sources.
Where possible stone from the window has been repaired and replaced but the unused masonry – some dating back to the 15th century was offered for sale in an auction in September 2016 to raise money for future conservation work at the Cathedral. The auction was a huge success and people from all over the world bid for a piece of Canterbury Cathedral. The sum of £210,000 was raised, and needless to say, every penny will be used on other Cathedral conservation projects.
Share