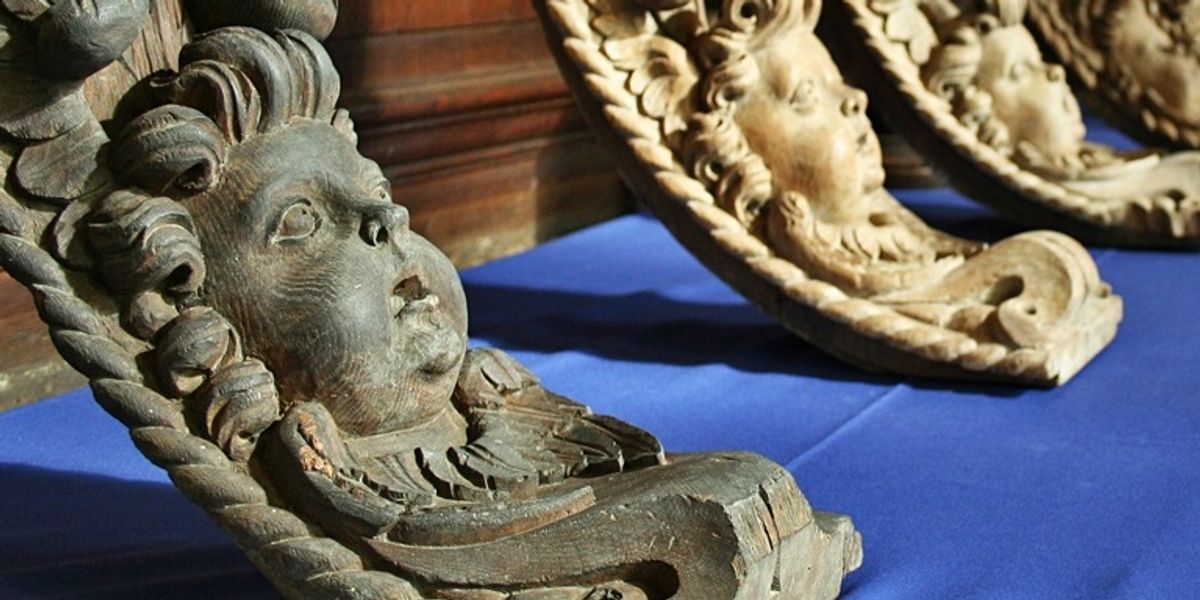 Canterbury Cathedral's historic collections are inspiring, sometimes beautiful, sometimes mysterious and sometimes unassuming. The hundreds of thousands of objects held at the Cathedral, including documents and books, help to tell the story of the building and its purpose, its craftspeople and the wider community. Every month one object from the collections is put on display in the Crypt Treasury. This is an opportunity for visitors to the Cathedral to see a rare item close up, learn how it is often part of a much bigger story and how it relates to the Cathedral and our heritage
The exhibition area is usually open from 10.00 to 16.30 hrs Monday to Saturday and 12.00 – 14.00 hrs on Sunday, but subject to occasional restricted access for special services, events and conservation – see here.
See here for when the Cathedral is open for visiting.