The Restoration: Lancelot Pease organ case design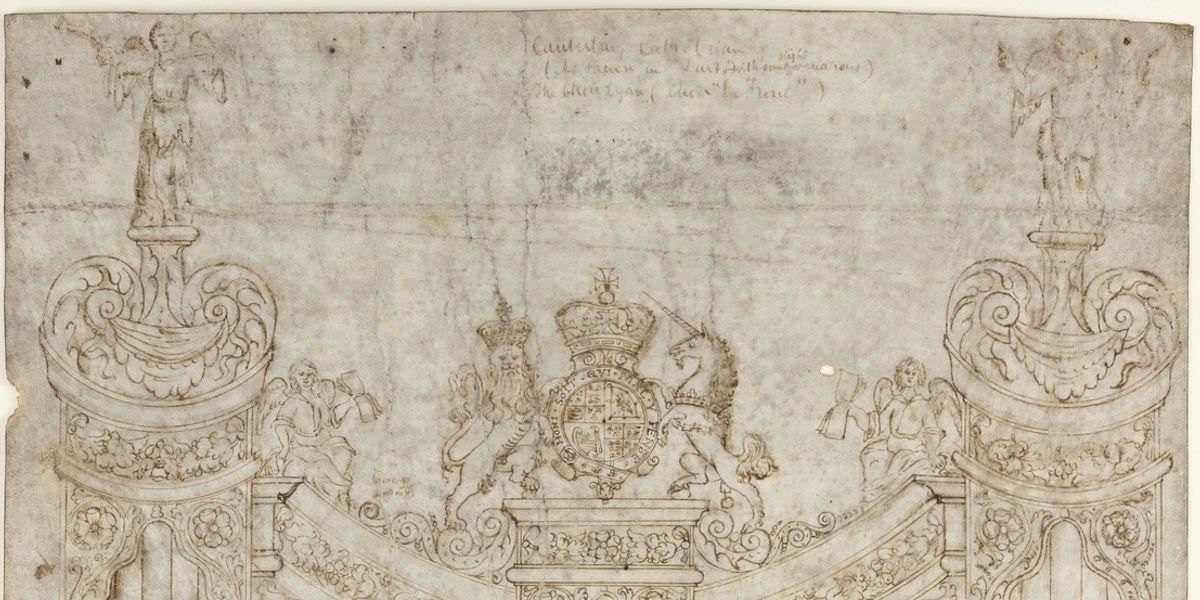 Author: Cressida Williams, Archives and Library Manager
The iconoclasm and vandalism which took place in 1642 during the Civil War left the cathedral buildings in a devastated state and in need of significant attention and expenditure. Stained glass windows had been broken, roofs damaged, lead removed and furniture and furnishings destroyed. The archives provide a record of the extensive and energetic refurbishment which followed the Restoration of 1660' led by the then Dean, Thomas Turner. Payments are recorded to workmen and tradesmen. New books and silver plate for Holy Communion were acquired, as well as the fine brass eagle lectern which still stands in the quire. 
The restoration of the quire included the commissioning of a new organ, completed in 1663, and the installation in 1676 of new wooden panelling set against the stone screens. This work dramatically changed the appearance of the space. The new organ designed and was built by Lancelot Pease from Cambridge. Shown here is a drawing for one of the two organ cases. This case stood over the screen on the north side of the quire until its removal in 1784; it can be seen in older paintings and prints. A case by Pease still survives at Trinity College Dublin. In the Canterbury case, the royal coat of arms has pride of place, emphasising the position of the newly restored monarch as Supreme Governor of the Church of England. When he returned to England in May 1660, King Charles II spent his first night in England in Canterbury, attending a service at the cathedral before progressing to London.
As a space, the quire is the heart of the worshipping life of the cathedral, and always has been. The architectural tastes of successive generations have shaped its present appearance. The 17th-century panelling and stalls remain at the west end, and are used by the Dean and residentiary canons. However, the panelling and stalls on the north and south sides were replaced in the 1870s with new woodwork designed by the Victorian architect Sir George Gilbert Scott.
Share