The Reformation: The Endowment Charter of Henry VIII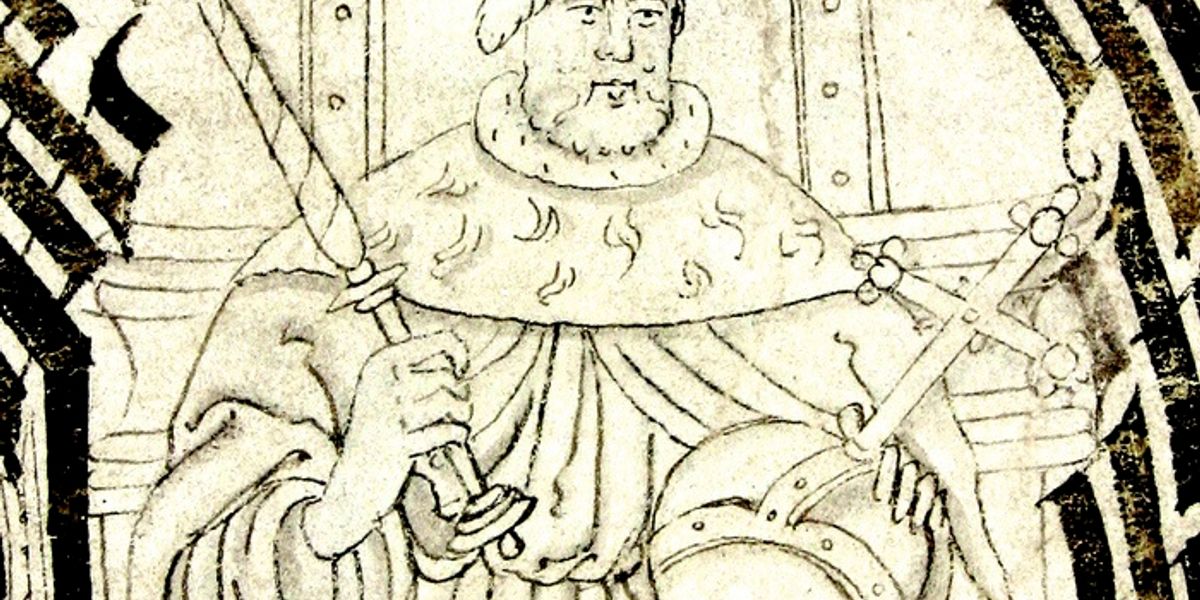 Author: Cressida Williams, Archives and Library Manager
The English Reformation of Henry VIII and the severing of links with the Roman Catholic Church ended monastic life at Canterbury and across the country. The monastery of Canterbury Christ Church was dissolved in 1540, with the prior, Thomas Goldwell, and 28 monks given pensions and dismissed. Two years previously, in September 1538, the shrine of St Thomas Becket had been destroyed; it is recorded that 26 cartloads of gold and silver were taken from it to London. Henry VIII saw the cult of Becket as a particular threat, and did his utmost to stamp it out and to eliminate memory of it, even decreeing that Becket's saint's day be removed from the calendar.
The Reformation meant in the following decades that the domestic buildings of the monks fell into disrepair, their roofing materials removed for other purposes. In those decades, much of the monastic library collection was taken away from Canterbury, particularly under the instructions of Archbishop Matthew Parker. Further books were destroyed. This means that only a very small number of books or fragments of books from the monastic library now survives at Canterbury; the cream of the library is in other collections. As a contrast, the monastic archive survives well, as documents were required as title deeds for the property and estates which passed from the monastery to the 'new foundation' governance of the cathedral, the Dean and Chapter. That archive is cared for in a building on the site of the monastic dormitory.
This portrait of Henry VIII comes from the endowment charter of the cathedral, through which the King granted to the Dean and Chapter the former cathedral priory's property and estates. The estates (or manors) were extensive, with most in Kent, Essex, East Anglia, Surrey and Sussex. The cathedral had owned some of them since Anglo-Saxon times. The endowment charter is dated 23rd May 1541; the royal charter establishing the Dean and Chapter had been issued on 8th April, but its whereabouts are now not known. The Dean was Nicholas Wootton, whose fine tomb is in the cathedral; Canterbury Cathedral was the only previously monastic cathedral whose Prior did not become its first Dean.
Share