The Anglo-Saxon Cathedral: St Gregory's 'Dialogues'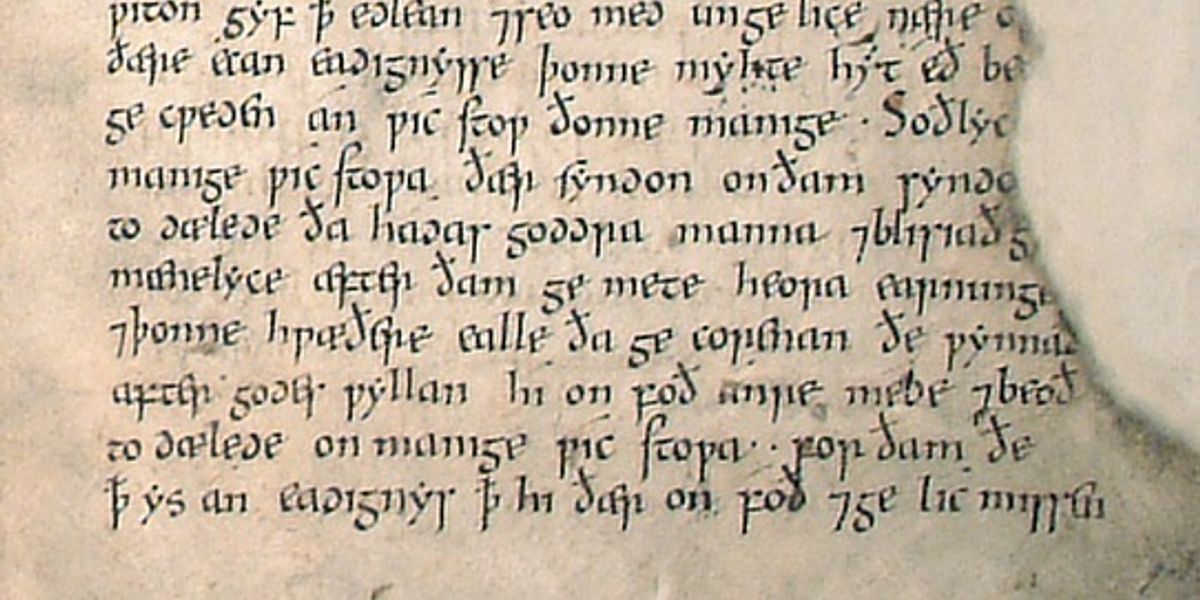 Author: Cressida Williams, Archives and Library Manager
Canterbury Cathedral's story starts with a book. This is what is known as the Canterbury Gospels or the St Augustine Gospels, now owned by Corpus Christi College Cambridge. This extraordinary late 6th-century manuscript copy of the four Gospels is thought to have been brought by St Augustine of Canterbury, founder of our cathedral, on his mission to England, sent by Pope Gregory (St Gregory the Great). The book has been used at enthronements of Archbishops of Canterbury since 1945.
Very little now survives in the Cathedral Archives and Library of the once extraordinarily rich collection of manuscript books which formed part of the cathedral priory's medieval library. At the Reformation and in the following decades, many of the books were removed by collectors, finding their way into other collections, and many were destroyed. Over the course of the Middle Ages, books were also discarded because they were superseded. As a consequence, we now have nothing today at Canterbury which we know for certain to have been in the library in Anglo-Saxon times. As a contrast, we do have a good set of charters (which are administrative records or title deeds) from the Anglo-Saxon period, for instance the Godwine Charter. It is a staggering thought that these charters are older than any of the buildings of the cathedral which now stand today. Most have always been cared for on the cathedral site, through many turbulent times.
To illustrate the Anglo-Saxon period, here is a fragment from a book written in Old English in the early 11th century (reference AddMs/25). The book is a translation of the 'Dialogues' written in Latin by St Gregory the Great. Gregory was regarded as a patron saint by the Anglo-Saxons and his writings were revered. The 'Dialogues' were made up of four books written in the form of a dialogue between Gregory and his deacon Peter. They focussed on the lives and miracles of Italian saints, including St Benedict, whose rule was adopted by the medieval cathedral priory during the 10th century. It is possible that the book from which this fragment comes was owned by the Anglo-Saxon cathedral: there was a copy of the 'Dialogues' in English in the cathedral's library in the 14th century. However, we can't be sure it was the book from which this fragment comes.
The importance of Gregory's 'Dialogues' to the Anglo-Saxon church is reflected by the fact that the work was translated into the vernacular, Old English, a language very different from the English we speak today. This translation was carried out under the direction of King Alfred the Great. Our fragment represents the oldest surviving copy of that translation in the world. Thus, this document has wide significance, beyond its local significance as a reminder in Canterbury of the importance of St Gregory and St Benedict to the cathedral's story.
Share